Adecco Group Improves Bid Efficiency by 30 Percent with Huddle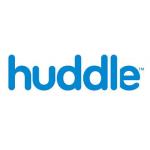 Adecco Group Improves Bid Efficiency by 30 Percent with Huddle
Adecco Group, the world's leading provider of HR solutions, has today announced a 30 percent increase in bid efficiency since deploying enterprise cloud content collaboration platform Huddle. Huddle has enabled Adecco to shorten timeframes for collecting, sharing and managing the information and resources needed to prepare high quality bids by 30 percent — and close more sales opportunities.
Adecco is using Huddle to support its complete portfolio of recruitment process outsourcing services across the bid lifecycle, ranging from managed services and preferential supplier lists, to total workforce management solutions and vendor-neutral services. As many as 30 bids are in production during any given month.
Huddle assembles a virtual bid team, comprising subject matter experts, content writers, external business partners, 'decision gate' decision makers and others. Huddle gives the team one central place in which to store, edit and manage content, ranging from the bid document itself to supporting content, such as slide decks, video and contracts. Tight version control ensures the team keeps track of its files, and task management functions ensure project milestones are adhered to.
"Huddle is making a dramatic and tangible difference to our bid management strategy by ensuring that every stakeholder in every bid collaborates more effectively," said Greet Brosens, Group Sales Director, Adecco Group. "Huddle eliminates much of the complexity, inefficiency and manual intervention associated with bid management. It gives us a single, seamless and highly secure means of creating, sharing and editing bid proposals, even remotely. Huddle also ensures we continually improve the quality of underlying bid assets for future bids and can create repeatable processes."
Prior to implementing Huddle, Adecco was relying on a fragmented assortment of collaboration tools and processes which diluted the ability to share content, drive efficient bid management processes and respond to multiple bid opportunities simultaneously. Adecco chose Huddle over competing solutions like QVidien and Confluence based on its ease of use, accessibility and cast-iron security.
Security is a crucial aspect of Adecco's bid management in order to prevent competitive disclosure. All bid content sits in highly secure Huddle workspaces and, using Huddle's permission controls, Adecco can make certain that only authorized groups have access to the specific bid content they need to review.
"Huddle opens the door to a more modern, faster, collaborative bid management process," said Mark Taylor, Head of UK & Ireland Bids, Adecco Group. "It gives us a simple, secure online workspace containing powerful project and collaboration tools. We can share content securely with third parties outside the company, while the mobile functionality ensures teams are never more than minutes away from taking action on a bid. The technology is a real game-changer in our bid management."
"Complex, fast-moving, document-led processes that require the involvement of multiple people in disparate locations, whilst still ensuring the tightest information security, is where the Huddle platform shows most value. Bid management is a perfect example of this," said Alastair Mitchell, President and Co-Founder of Huddle. "Detailed responses have to be compiled quickly and accurately, drawing on the input of multiple internal and external team members. Adecco's needs fitted perfectly with Huddle's strengths, and we are confident of further improvements of efficiency being realised in the near future."
Free Newsletter Sign-up