Wolters Kluwer Introduces New CCH® Accounting Research Manager Interface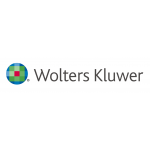 Wolters Kluwer Introduces New CCH® Accounting Research Manager Interface
During the CCH Connections User Conference, Wolters Kluwer Tax & Accounting showed its new user interface for CCH® Accounting Research Manager (ARM), the complete research solution dedicated to accounting, financial reporting and audit professionals. Offering industry-leading expert guidance, intuitive navigation, enhanced searching capability, assurance tools, checklists and illustrative examples, CCH ARM is a core component of Wolters Kluwer's accounting, financial reporting and Integrated Audit Approach, focusing on the areas of greatest risk for accounting and auditing professionals to ensure the most and accurate accounting and financial reporting procedures and the highest quality audit.
Launched in August, the new CCH ARM interface quickly delivers all relevant information, tools and examples to help ensure compliance requirements are met in the face of constantly changing rules and regulations. Providing immediate access to CCH ARM's industry-leading interpretive guidance – written by experts in their fields and linked to authoritative content – CCH ARM allows professionals to get everything they need to know quickly so they can make informed and accurate decisions with confidence.
"Professional service firms, accounting firms and business entities are dealing with the biggest changes in two decades in terms of their accounting and audit standards," said Josh Braunstein, Executive Vice President and General Manager of Wolters Kluwer Tax & Accounting Research & Learning, US. "With CCH ARM, our clients get all the information they need to be sure they're making the right decisions, staying ahead of emerging changes and managing risks appropriately. Plus, they find they're able to complete their research faster with intuitive and easy-to-use functionality, helping them increase firm productivity."
As customers are continuously migrating to the new user interface, many cite the easier navigation, improved look and feel, significantly-enhanced search capability, and ability to address all of their research needs in one place as some of the core benefits. Others praise the interpretive guidance linked with authoritative content, allowing them to simplify their research without sacrificing the complete expert perspective.
"CCH ARM is an excellent research tool that allows me to research difficult accounting issues, obtain applicable accounting standards and use to provide answers to the tough accounting issues," said Mark Lockhart, Alchemy Systems.
Adds Kenneth Siegel, from Morris J. Cohen & Co., P.C.: "We recently decided to switch from Checkpoint Research to CCH Accounting Research Manager. Searches on CCH ARM are much more intuitive. We like the way the interpretive content and authoritative contact can be used concurrently. We are also very happy with the financial statement disclosure examples and management letter comments guide, as these were items that we had a real need for. Prior to subscribing to CCH ARM, we tried a number of competing products for financial statement disclosures and were not happy with any of them. So far, we are very happy with our decision to subscribe to CCH ARM."
Free Newsletter Sign-up