Aegon Services finalizes the first step of implementing Comarch and Incentive solution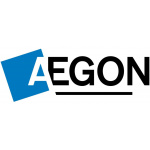 Aegon Services finalizes the first step of implementing Comarch and Incentive solution
Aegon Services Sp. z o.o. and Aegon Ubezpieczenia Majątkowe (a property insurance company ,Aegon Magyarország Általános Biztosító SA, a Polish branch), has completed the first phase of the Comarch Commission & Incentive implementation enriched with a financial-accounting module.

Thanks to Comarch Commission & Incentive, Aegon Group in Poland will centralize all billing and accounting operations related to partners' settlements in a single solution. Self-configuration of new remuneration algorithms as well as the capability to define and settle multilayered sales network structures without contacting the supplier will significantly facilitate and accelerate the process of introducing changes.

"In our business, we do our best to keep relationships with our customers and partners always at the highest level. From our point of view, it is extremely important to have a comprehensive product range that meets the needs of our customers, and a professionally managed sales network as it is the first line of contact with them. We needed a flexible tool that would allow developing and managing extensive sales network structures, both internal and external ones, as well as defining multi-layered and complex incentive programs, remuneration plans and settlements of such a network. Not without significance was also the need to automate most of accounting operations and create additional sub-ledgers for Aegon group companies and our key partners",underlines Ewa Karczmarczyk, Financial Operations Department Director, Aegon.

"We have just finished the first and the largest phase of the Comarch Commission & Incentive implementation project in Aegon Services Sp. z o.o., launching the full functionality of settlements of internal and external distribution channels. During the next phase we are planning to launch the commission policy configuration based on the portfolios of assets under management and algorithms calculating points for agent career levels",says Rafał Kwarciany, Project Manager, Comarch.

"Our solutions are fully able to handle different business models of the financial institution's activity. In the case of Aegon we are dealing with a large distribution company, carrying out settlements for several companies in its own group and also for external partners. Thanks to cooperation with Aegon Services Sp. z o.o., we are expanding the functionality of our solution and gaining further valuable experience that will help us customize our systems according to the needs of our customers and best market practices", underlines Maciej Ślósarczyk, Insurance Consulting Director, Comarch.
Free Newsletter Sign-up