The Power Of The Segment Of One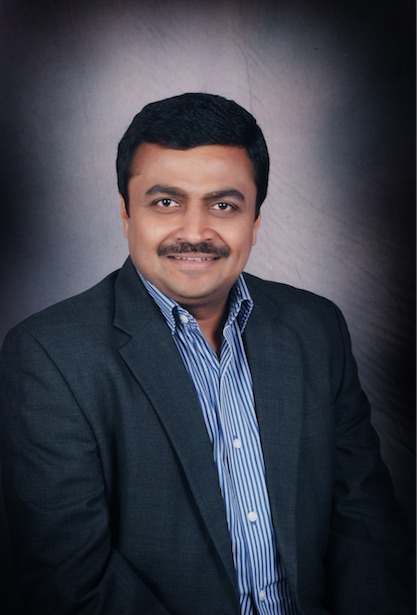 Interview with Rivi Varghese, CEO at CustomerXPs

Financial IT: Rivi, please tell us a little about CustomerXPs

Rivi Varghese: We were founded in 2006. We are probably best known for our Clari5 Enterprise Financial Crime Management solution. It simultaneously enables financial institutions to fight fraud and to comply with anti-money laundering/ combat financing of terrorism (AML/CFT) regulations. Clari5 enables institutions to combine information about a customer from the different silos within their own organizations, and to derive actionable insights.

Financial IT: What are the trends that you are seeing in your marketplace?

Rivi Varghese: The background is that regulators are demanding that banks demonstrate greater control against fraud and ability to deal with AML/CFT issues. One key trend is that more banks than ever before are taking an 'omnichannel' approach to business. Increasingly, it is possible for clients of all kinds to make domestic or cross-border payments, using online facilities and/or a variety of handheld devices. Another key trend is that banks are looking to achieve a holistic, 360-degree, view of each customer.

Financial IT: We have been hearing about these trends for some time now. Has there been a big change in 2016?

Rivi Varghese: I'd highlight two major changes. First, the banks that we have been dealing with - and particularly here in India, as well as in the Middle East and Africa - have been talking much more about these issues. They are allocating budgets to dealing with fraud and AML/CFT issues as they adopt an 'omnichannel' approach to working with their clients.

The second big change is that the banks are increasingly seeing the challenge as one that affects them all, collectively. If a suspicious transaction takes place at Institution X - and it does not matter whether that transaction is clearly fraud or that it falls foul of AML/CFT regulations - then the chances are that Institution Y will also be involved. Accordingly, we have developed a cloud-based and, for want of a better word, federal version of Clari5 that can be applied to entire banking networks. We are in the process of launching this in a key market in Northern Europe.

Financial IT: CustomerXPs emphasises that Clari5 can boost revenues as well as reduce costs. Could you please explain?

Rivi Varghese: Most banking customers conduct a substantial amount of their banking business with a single institution. That means that institution should have a fairly comprehensive view of each customer. The central feature of Clari5 is that it enables a bank to exploit its comprehensive knowledge of a customer to identify anomalous transactions.

However, the identification of anomalous transactions, and reduction of costs and losses, is just one opportunity. Much more exciting is the possibility of using the comprehensive knowledge of the customer to improve service and/or to cross-sell something to him/her.

This is the concept that I would describe as 'the segment of one'. No two customers are the same. If a bank truly has 360 degree knowledge about a customer, then its marketing department will know exactly what that customer is or is not likely to buy. It should therefore be possible to avoid sending the client numerous e-mails which are irrelevant and which will probably be ignored.

Financial IT: That is well and good. However, a number of questions remain. Can the concept of 'the segment of one' be applied in real time? Are institutions doing this in practice, or is the opportunity largely theoretical?

Rivi Varghese: The beauty of Clari5 is that it operates in real time. For example, suppose that an institution sees that a customer is using his/her card to buy goods at a duty free shop in an airport. Suppose further, that the institution knows enough about that customer to be sure that he/she is likely to buy travel insurance but appears not already to have done so. The institution has the opportunity to send an e-mail or an SMS to the customer with a precise offer for travel insurance.

Moreover, I would stress that the opportunity is not theoretical. One of the leading private sector banks that we are working with in India is taking precisely this approach.

Financial IT: We have included a product profile of Clari5 on our website for some time. It appears that there are a lot of competitors who are, at least in general terms, trying to serve institutions by addressing the same issues that you are. What is Clari5's competitive edge, in your view?

Rivi Varghese: We believe that Clari5 has an edge for two reasons. One is that the total cost of ownership is about 30% lower than that of products that are broadly comparable. The second is that implementation is faster than for the other products. Unlike many of our competitors, we sell the license to the technology and we carry out the implementation. Our clients can usually go live within six months. Some have done so in two.

Financial IT: What commercial wins would you highlight from the last year or so?

Rivi Varghese: We are very pleased with the way in which our business has grown since early 2016. We have begun working with three major banks in India, who have 150 million clients between them. We have also completed the Proof of Concept stage with two major global banks: one is based in the UK, and the other in Continental Europe. Discussions are continuing with major U.S. banks.

Meanwhile, one of our clients has recently won the Fraud Management and Cybersecurity award at the Celent Model Bank Awards, for its initiative on the "Art of using investments in real-time fraud management to make money for the bank". In essence, the power and the potential of the segment of one is being recognised.

Financial IT: Thank you very much.

Rivi Varghese is Chief Executive Officer (CEO) of CustomerXPs. He co-founded the Bangalore-based company in 2006 along with Aditya Lal, Balaji Suryanarayana and Sandhya V. The company focuses on Banking Fraud Management, Anti-Money Laundering and Customer Experience under the product brand name, Clari5. JAFCO, the premier investment banking arm of Japan's Nomura group was a Series A investor in 2010.