How K&H Bank made Big Data meaningful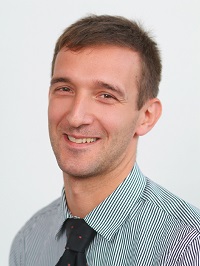 Security and data integrity are critical to the global financial services sector, and Hungarian-based K&H Bank is no different. It is one of the biggest commercial banks in Hungary as member of the KBC Group, and operates in many countries, with more than 200 branches in Hungary. As well as conventional retail and corporate banking products, it provides premium banking services, investment fund management, leasing, life insurance, property and liability insurance and securities trading.
Through the breadth and depth of its services, K&H Bank has begun to use technology to better its business. In the past, KBC Group ran data centre consolidation project which resulted in the bank's data centres also managing the data for several companies in the KBC group.
Following the success of this project, KBC Group turned to Balazs Gati (BG), head of the server and storage department, K&H Bank, to lead more digital transformation and hardware modernization projects for K&H Bank.
Financial IT: What changes are you seeing in the banking market?
Balazs Gati: The financial services sector is undergoing huge disruption. We've seen the rise of big data, peer-to-peer lending, bitcoin and blockchain, automated trading, faster payments, robo-advisors, digitalization, IoT, in the last few years. There's been a wave of innovation from fintech start-ups who have looked to leverage these new technologies in a way that appeals to increasingly tech-savvy customers.
These fintech businesses also like to characterise banks such as ourselves as a dying breed – the old school weighed down by tradition, legacy infrastructure, and a legacy culture, and therefore unable to respond quickly or sympathetically to customer needs and changing paradigms in over regulated environment. But that's just wishful thinking – of course we are responding and we are changing the way we work.
Financial services is an enormous and hugely important sector – accounting for about 20% of GDP in most developed economies, according to the OECD. But I think people forget that whether you think about a traditional bank or a fintech start-up, the market dynamics are the same. We all must adhere to strict regulations and we all have to guard our systems and processes against fraud. We still have to secure and keep the trust of our customers. In this regard, I believe the banks have - and will keep - the upper hand.
Financial IT: How do you combat the competition from these new entrants to the sector?
Balazs Gati: While trust is hugely important, our data is our secret weapon. Data analytics are key to how we are changing the way we work. Effective analytics are invaluable with fraud detection and prevention and allow us to personalize our offers to clients. They also allow us to streamline work processes and identify and resolve issues before they have an impact on clients. But time is of the essence - we need this information to be available quickly so we can react appropriately and maintain our competitiveness.
Through being smart and very responsive with the way we use the huge amount of data we have, combined with the enforcement of rock-solid security measures, banks like ourselves can maintain a competitive advantage over new entrants to the sector.
Financial IT: What about the safety of the data you hold?
Balazs Gati: Of course new technology is always exciting, but with any new technology there comes the increased possibility of cybercrime. Financial services businesses are consistently targeted by highly sophisticated cyber criminals and the resulting reputational and financial damage can be irreparable - just think of the collapse of bitcoin business MtGox, the disruption at Bitstamp, and the hacks on Tesco Bank and Russia Central Bank last year. It's fundamental that security sits front and centre in our information systems for us to keep the trust and confidence of our customers.
Financial IT: What about the volume of data you have to deal with?
Balazs Gati: Our data volumes are growing all the time - we've been seeing a 30% increase year on year. These rising volumes of data can be challenging to manage, however. It's fair to say that our infrastructure was under pressure – making data available for analysis was taking two days and we were experiencing latency issues with some applications which were slowing down internal processes.
Financial IT: How are you responding to this challenge?
Balazs Gati: We have to maintain our customer service levels and employee engagement in order to stay competitive. So with our infrastructure under pressure and the increase in data volumes showing no sign of slowing down, we realised that we needed to look for a better and quicker way to provide staff and customers with the insights they need.
We began with a comprehensive evaluation of many different storage solutions. We ran a two-month benchmarking project at the end of which we decided we should replace our high-end storage tier with four Virtual Storage Platform G1000 (VSP G1000) systems from Hitachi. We're using this platform with a range of software from Hitachi, including storage virtualisation OS, command suite analytics, local replication and remote replication software.
We chose this solution because it ranked highly across all our criteria and the Hitachi VSP G1000 produced the fastest remote response time. We run all applications centrally and then use them from branches and offices, so this was important.
We're now using the solution to power over 100 mission critical applications, including Equation Branch Automation using SQL and e-bank information systems for retail banking. Other applications include the K&H Bank and Insurance websites, latency-sensitive virtual machines running VMWare, Oracle Database with Oracle Real Application Clusters and Oracle Data Guard.
Financial IT: What improvements has the upgrade delivered?
Balazs Gati: We've been able to rework our data loading processes. As I mentioned, our data analysts previously had to wait two days for new business figures to become available in our data warehouse. This has now been reduced to a day. So we are able to analyse our data much faster which in turn enables us to make better decisions and react more quickly to market changes and trends.
We've also been able to change our back-up and recovery processes to take advantage of storage snapshot technology. By using snapshot technology we've cut recovery times by 50% - from 30 hours to 15 hours. It's now much easier for us to meet our recovery time objectives.
I should add that we're also leveraging the snapshot feature to provision test and development systems much more quickly than we could before. Our developers can now start using a new instance the same day as they request it – this is something which would not have been possible before the upgrade. The new user interface is easy for storage administrators to use, system management has been streamlined and productivity has been boosted.
We've been able to scale and adapt the solution, and have subsequently acquired another two systems. We're also planning to deploy Hitachi Accelerated Flash to improve the performance of our database systems. This flash technology features high-speed data compression so that we can make effective use of our additional capacity.
Financial IT: What other steps are you taking to improve the management of your data?
Balazs Gati: Looking to the future, it's our aim to move the company towards greater digitalisation. We think that standardising the environment across the group companies will make training easier as operations and support engineers will be able to learn from each other. It should mean that storage administrators will be able to work across data centres and even countries to make sure that we get the best use out of our infrastructure and minimise any disruption.
About Balazs Gati:
Balazs Gati has worked for Hungarian-based K&H Bank for nearly twenty years. Currently he's head of server and desktop core infrastructure. In his role, Balazs is responsible for the K&H bank and its subsidiaries' desktop and server core infrastructure. Alongside general server and storage responsibilities, he looks after desktop infrastructure as well.