Financial IT March Issue 2017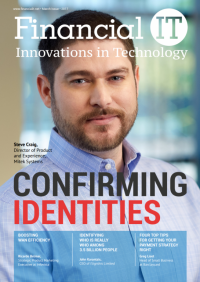 28.03.2017 09:21 am
January 2018 will see the formal introduction of the European Union's new (second) Payments Services Directive (PSD2) .
PSD2 recognizes that the world has changed dramatically since the introduction of the original Payments Services Directive (PSD) in 2007, which provided the legal foundation for a Single Euro Payments Area (SEPA). Since the arrival of the PSD, the digitalization of the European economy has continued and new payments services providers – who were outside the scope of the PSD – have emerged.
PSD2 seeks to ensure a level playing field for all providers of payments services, including the new ones. It also looks to boost competition and innovation, to increase the protection of consumers and to make payments safer.
In this edition of Financial IT, PSD2 is the thread that runs through virtually all of the articles and interviews that we have included.