XV. "A Horse with No Name" and "Sandman:• the Saudi-American Profit Sharing Model
William Laraque
Managing Director at US-International Trade Services
XV. "A Horse with No Name" and "Sandman:• the Saudi-American Profit Sharing Model
22.07.2015 01:00 am
When the band "America" tried to find a song that would appeal to Europe as well as the U.S., they recorded in Soho, London and launched in the UK, Holland, Ireland, France and Italy an album which had "A Horse with No Name" on the A side with "Everyone I Meet is from California." On the other side, the B side, the European version of the album had the song "Sandman.;" the American version did not. The early 1972-two track U.S. version contained "Everyone I Meet is from California."
The song was written by Dewey Bunnel and was originally named "Desert Song." It was assumed to have been written by Neil Young because of the similarity to the music that Neil recorded at the time. It was first recorded in Puddletown, Dorset and was inspired by the depiction of a horse in a Salvador Dali painting at the studio and that of a strange horse in an M.C. Descher picture. The idea for the song came from Bunnel who lived at Vandenberg Air Force Base as a child. He wanted to depict the hot, dry climate of Arizona, New Mexico and the other desert places he had traveled in. These were places that practically no one ever heard of. These places were so isolated that no one cared about them.
"The external deserts in the world are growing, because the internal deserts have become so vast". Pope Benedict XVI
The song was found controversial in the U.S. because the word "horse" is a common slang term for heroin.
The song contained an unusual chord pattern repeated throughout the song:
202002 then 020202 then 000202. The tuning was unique to this song and was never used in a song by America again.
The song rose immediately to the top of the charts in Holland. It was initially banned in the U.S. but eventually replaced Neil Young's "Heart of Gold" at the top of the charts.
The concept of Saudi investment in profit sharing was created by "Sandman," Saudi Arabia and is administered in "America" by the Guggenheim Fund. You can find Salvador Dali's paintings and inspirations at the Guggenheim Museum, not far from the Statue of Liberty.
The "Saudi-American" profit sharing model of investment.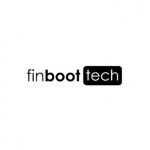 Nish Kotecha and Noslen Suárez PhD Finboot
Today's food supply chains are global, connected and generally efficient, but the COVID-19 pandemic has shone a spotlight on areas of weakness. The urgent need for robust and resilient systems and processes has been brought sharply into focus, and Read more »
Free Newsletter Sign-up