Why AI and Machine Learning Are Crucial to Your 2018 IT Strategy
Steve Cox
Vice President at Oracle ERP and EPM Cloud Go-to-Market
Why AI and Machine Learning Are Crucial to Your 2018 IT Strategy
10.01.2018 11:30 am
It's no secret that businesses have been trying to figure out how artificial intelligence (AI) and machine learning fit into the workplace. There have been many theories as to what these new technologies are capable of. These unknowns have made it difficult for businesses to determine how best to incorporate these and other emerging technologies into their overall IT strategies.
However, AI and machine learning are no longer far-reaching concepts of the future – they're a reality now. With the increasing demands of business, and the increasing amount of enterprise data, AI and machine learning can have a significant impact on overall business operations to stay ahead of the competition. In fact, AI and machine learning can give enterprise finance leaders the highly desired insights hidden in the data. If organizations don't include these technologies as an integral part of their 2018 IT strategies, they will quickly fall behind competitors.
Here are some of the key ways implementing AI and machine learning into your organization's finance function could yield both short and long-term benefits.
1.Freeing up Finance Manpower
Our own research indicates a typical CFO can spend as much as 50 percent of the time hunting down information, whether it's looking for the right reports or following up with teams for additional context. To compound that, up to 50 percent of a finance department's time can be spent processing transactions.
A modern cloud-based ERP system with AI and machine learning, enables businesses to completely automate many routine processes. This frees finance teams to dive into more strategic work that drives business outcomes, reduce costs or even generate new sources of revenue.
2.Harnessing "Dark Data"
The amount of data being generated is growing faster than ever before and it's only going to increase. By 2020, about 1.7 megabytes of new information will be created every second for every human being on the planet. For a business investing in IoT, this means being ready to manage 50x more data every year.
Exceptional leaders have always welcomed the promise of new insights from their data, but many get frustrated as they try to yield the full potential benefits of their "dark data" – data that's in their ERP system that isn't being used or accessed.
AI and machine learning offer the promise of uncovering meaningful business insights through clear and unified visibility to this otherwise unused or inaccessible operational data. And these key insights don't just focus on past activities. Finance leaders will unearth new ideas, mitigate risk and take action through predictive analytics and automation. These are highly valuable capabilities for finance leaders looking to drive change, further streamline processes, and achieve overall business goals.
Helping to Build Strategic Insights
According to Dave Schubmehl, research director of cognitive systems and content analytics for IDC, within the foreseeable future every enterprise application will have a smart application that intuitively learns from interactions with an enterprise's data.
Tools enabled with AI and machine learning use powerful data analytics and automation to provide finance professionals with recommendations to drive strategic business decisions. And these systems continuously learn over time to provide up-to-date recommendations despite shifting business circumstances. For example, AI can be used to analyze historical trends, then that data can be used to suggest discount rates on invoices and recommend the best supplier terms. This helps finance and procurement professionals optimize cash flow and working capital, as well as build trusted relationships with suppliers to drive better engagement.
Forrester predicts up to 80 percent of firms will rely on "Insights-as-a-Service" in at least some capacity in 2018. Any modern business that does not include AI and machine learning in their IT strategies will miss out on significant business benefits. However, the biggest advantage of implementing AI and machine learning technology is not in the cost savings or the simplicity. It's how these technologies, along with the cloud, enable business leaders to become more innovative in their strategies.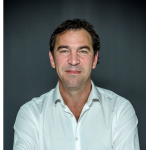 Martijn Hohmann Five Degrees
Brand loyalty: a thing of the past Banks need to continually innovate in order to stay relevant to their customers. Brand loyalty is becoming less common among customers across the globe, and the emergence of nimble and flexible challenger offerings Read more »
Free Newsletter Sign-up