2020 Roundup: Trends In The Treasury Industry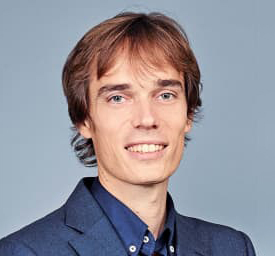 Laurent Descout, CEO at Neo



21.12.2020

09:15 am

Treasury
As we round off what has been a challenging and turbulent year, it is important to look back at the treasury industry changes that we experienced and the lessons and outcomes that we have learned. In this 2020 roundup, we take a look back at some of the most significant technology trends in the digitisation of the treasury industry and how they look to shape the year ahead.
Do not wait storm to get things in order at treasury department
The disruption seen this year shows that businesses should not wait for storms to hit and reveal critical vulnerabilities in their treasury processes. This includes everything from having fall back solutions in case banks fall apart, to having systems that are both flexible and secure enough to adjust to remote working.
Bet on cloud-based solutions and not premises
While on-premise solutions have their value, it's clear that cloud-solutions are becoming the norm across a number of industries, and this trend is likely to continue into 2021. In addition to the convenience of no installation and maintenance costs, the scalability of cloud technology is unrivaled. The connectivity it provides between customers, partners and businesses is also an important element of cloud technology that traditional premise solutions cannot easily compete with.
When thinking remote banking bet on platform that helps team work together
Remote banking has gathered a lot of momentum in recent years, and especially now during the pandemic as treasurers and CFOs are keen for a more streamlined experience. But as more users discover new banking solutions, it is important to find those that facilitate collaboration in the business. In practice this means ensuring multiple team members can access information, share documents easily and leverage reporting.
Reduce cost using digital banking instead of old school banks
Old school banks are no longer the only option for business looking to open international accounts. Digital banking providers are emerging to fill the gaps left by traditional institutions and are able to offer their clients more bang for their buck. We're seeing corporate banking becoming democratised as small businesses are finally able to access features that were once only available to the largest multinational corporations.
Diversify liquidity
We all know not to put our eggs into one basket, and this rings especially true during these uncertain, volatile, times. Liquidity can become a lifeline for countless businesses needing to pay off debts quickly, and to stay in operation. Maintaining diverse liquidity is crucial in achieving that and plays a key role in offsetting the risks of turbulent times.
Overall, 2020 has proven to be one of the most significant times of change and disruption in recent history. It has been a year to remember for the treasury industryas innovation and digitisation has been accelerated. The speed of innovation has been remarkable, and it represents an opportunity for all businesses. As we approach 2021 the time to act is now. Work smarter across all facets of your business and you will see the rewards, those who don't risk being left behind and in such a competitive environment, this is no longer an option.
Related Blogs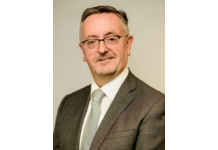 2 years 7 months ago

06:00 am
6 years 7 months ago

02:00 am