6 Steps to Successful Trading Platform Modernisation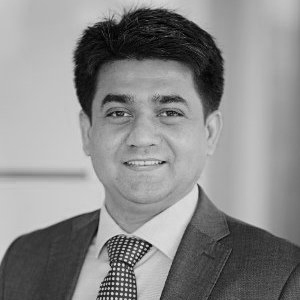 Anil Gandharve, Associate Vice President at Mindtree



16.01.2017

06:15 pm

Trading Systems
There is a compelling business case for treasury organisations to modernize their existing trading business to newer/upgraded platforms – Business Agility, Digitisation and operational efficiencies.
Organisations are constantly seeking to stay competitive and relevant. Moving to modern trading platforms helps generate new revenue streams by making addition of new products, asset classes and inclusion of complex derivative products easier and faster. Latest trading platforms, with their multi-entity configuration, ensure that latency requirements to place orders are met for exchanges worldwide. They enable organisations to service client orders in a wider range of exchanges, thereby expanding business in newer geographies.The technical architecture of newer systems ensures scalability without the need for performance tuning or infrastructure upgrades, and enable onboarding newer trends like Blockchain, analytics or cloud adoptions.
Further, trading organisations are focusing on going digital to transform client experience and improve processes to ensure efficiency, cost reduction and cross functional benefits. This shift is fast turning out to be the differentiator.Digitalisation calls for relevant technical skills. Organisations have to brace themselves to hire resources with the requisite skills who will enable the digitisation journey.Theyhave to focus on areas like mobility and client channels to transform the way services are delivered to their clients. For example, it is imperative that client reports that were earlier delivered for desktops are made multiscreen (mobile, tablets or smart watches) friendly, or providing real-time overview of their trades/positions etc. in a simplified single page snapshotand also supporting user actions.
Organisations are also under intense pressure to simplify their IT infrastructure while complying with mandatory regulatory requirements. With regulations being changed and added at a regular basis, there is an increased responsibility on operations to comply with the trading, booking and reporting obligations that are prescribed in these regulations. Operations teams have to work closely with technology (especially on the reporting area) to ensure that optimal compliance with the regulatory requirements.
Steps for a successful trading platform modernisation
The following are the steps to be followed for trading platform modernisation:
Step 1 –Audit of existing trading platforms in the market
Once organisations decide to modernise their trading platform, it is imperative to carry out a thorough audit of the current landscape of products and trading platforms available in the market. Each of these available products can be compared and scored on a variety of parameters such asproduct coverage in terms of support for single/ multiple asset classes, functional coverage in terms of support for front office/ back office/ middle office, advantages and disadvantages in going with single vendor or multiplevendorsimplementation, scalability and support for future growth in terms of business volume and up time.
Step 2 – Selection of trading platform
One of the main criteria for the selection of trading platform is based on decision to upgrade to a higher version with the same vendor or migrate to a different system with a new vendor.
Organisations typically face a whole gamut of challenges with trading system migration due to the complexity of these systems, and the impact to upstream and downstream interfaces/ sub-systems which is further complicated with in-house customisation. It is advantageous for organisations to seek out platform owners who can provide migration solutions and support through their implementation partners.Implementation partners must have substantial experience in executing migration projects to ensure successful migration.
Step 3 – Selection of implementation partner for the trading platform
Selection of implementation partner is crucial for the success of the migration project. It is important that the partner has proven experience in customer service and engagement. Long term strategic alliance partnership with trading platform owners is imperative for end-to-end implementation services, early access to newer versions, training environment, and availability of knowledge repository.The partner must be able to reduce migration costs with flexible costing model, custom developed accelerators and deep experience in migrating trading platform.
Step 4 – Data migration
The most important and difficult activity during trade platform modernisation is the migration of data from existing system to new system. The four main types of data to be migrated include trade data, static data, cash flow data and data describing the detailed operations/ actions/ events that were applied on the trade itself. All this data has to be carefully extracted from the existing system, enriched and transformed to match the data structure of the new system, and then loaded into the new system.
This part is highly complex in nature. A good way to achieve efficiencies in data migration is by using proven accelerators and frameworks.
Step 5 – Integration of core and peripheral systems
Most organisations require development of real-time interfaces to upstream/ downstream systems, developing a large number of batch reports, and end-user UI customisation in addition to the migration of existing system. The role of development and delivery teams for migration activities is crucial for shorter delivery timelines and lower costs.
Step 6 – Quality assurance
Once the development and migration is done, it has to be tested thoroughly and integrated to the system to ensure quality. A healthy approach to testing the trading systems is to use a scalable and modular test platform, deployed on premises or on cloud.
Conclusion
Modernisation of trading systems is vital to increase sources of revenue, enhance customer experience, comply with regulations and retain competitive edge. From auditing and selection to data migration, integration and quality assurance, the migration partner plays a very important role in all the stages. Only an experienced and efficient partner can help realise the true advantages and benefits of modernisation.
Related Blogs