USDJPY Retests 114.72 Monthly Resistance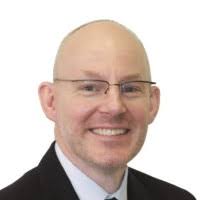 Duncan Cooper d, Senior Market Strategist & Trading Mentor at ACY



23.11.2021

12:45 pm

#stocks
USDJPY Weekly:
Weekly support at 112.72, resistance at 114.69.
The weekly chart is in an uptrend. However, last week price rejected the 114.72 monthly resistance level forming an inverted hammer suggesting a further decline this week?
USDJPY Daily:
Daily support at 113.58, resistance at 114.96.
Price has broken below the last higher bottom turning the daily chart trend to down. Price breaking below last week's low of 113.58 would start to confirm the higher time frame reversal.
Watch the video for a full break down of my analysis on how you could either trade this pair to the upside or downside, all depends on whether the 114.72 monthly resistance level holds or fails.
This content may have been written by a third party. ACY makes no representation or warranty and assumes no liability as to the accuracy or completeness of the information provided, nor any loss arising from any investment based on a recommendation, forecast or other information supplied by any third-party. This content is information only, and does not constitute financial, investment or other advice on which you can rely.
Related Blogs