Bobby Gill: 3 Ways Fintech is Helping Small Businesses During the Pandemic
Bobby Gill
Director at GCWealth
Until 2009, Bobby Gill was a lawyer working for Magic Circle law firms such as Allen & Overy and King & Wood Mallesons. After his days as a lawyer were over, Bobby decided to become a full-time wealth manager. He even started his own asset management firm. With Bobby Gill, GCWealth has been able to help hundreds and hundreds of high-profile individuals keep their cash flow in check and their finances under control.
Bobby Gill: 3 Ways Fintech is Helping Small Businesses During the Pandemic
29.05.2020 02:00 pm
Image Source: Pixabay.
Back in April, the US oil prices sank to a 20-year low. In the UK, road traffic levels hit a 70-year low. Worldwide, due to lockdown, retail, travel, and restaurant bookings have dropped by 85%. More than 430 million companies have been affected by the recession. Millions of people have already lost their jobs during this time. Many more could also lose it if the outbreak continues.
Research from the International Labour Organization indicates that as many as 1.6 billion people globally could be affected by the situation. A huge chunk of those people works in the small business sector. Unsurprisingly, the economic collapse caused by the pandemic will have the biggest effect on small companies. Some will probably be forced to shut down their operations completely.
We're going to look into how fintech can help small businesses during the pandemic and talk to Bobby Gill, lawyer and financial expert about the possible recession. Without further ado, let's dive right in.
How Fintech Can Help You Respond to the Economic Situation
While the UK government set aside nearly £330 billion to help the economy, realistically, they won't be able to help every single one of 3.8 million self-employed people. Research suggests that 18% of small companies in the United Kingdom won't be able to survive this period.
Every forward-thinking business owner knows that sitting around and waiting for the government to bail you out can't be the solution to their problems. Even though the help will come eventually, small business owners need to take initiative and look at how can they help their business survive the recession.
Fortunately, some financial-oriented startups offer what small businesses need to respond to the current situation. These fintech startups can help small businesses address current problems such as:
Online payments
Cash flow management
Finance assessment
Problems such as these affect millions of small businesses every day. However, while these problems are generally nothing to worry about, they can cause a lot more trouble during a time like this.
3 Ways Fintech are Helping Small Businesses During the Pandemic
With some help from Bobby Gill, we're going to look at a few ways in which the fintech industry is helping support the small business sector during the pandemic and months following after it.
1. It Can Make Accepting Online Payments Simpler
Due to the pandemic, the e-commerce market has seen a lot of change during the last couple of months. While things like food, beverages, apparel, and accessories have seen an increase in sales, things like swimwear, gym equipment, and luggage have seen a decline.
With online shopping seeing growth on a global scale, accepting different currencies and payment methods became crucial for business survival. Fintech has been able to make accepting online payments a lot easier for thousands of companies worldwide.
For instance, WireCard has created a set cost-effective payment solutions in an effort to help companies with a limited online presence process payments. The company's "Innovation for Now" campaign even allowed some companies to have access to their solutions free of charge.
2. Cash Flow and Supplier Management Can Be Simpler
Whether your company has seen a decrease in revenue or not, cash flow management should still be at the top of your list of priorities. As Bobby Gill points out, insufficient capital is the second biggest reason why small businesses fail, across all industries.
Recognizing the need for cash flow management, Roger.ai, a fintech startup accelerated the launch of one of their new tools. Originally, the startup planned on releasing their tool later in 2020, but due to the outbreak, they actually released it on March 28th.
The tool is specially designed to help small and micro companies negotiate discounts, payment terms, and control payment speed.
It helps small businesses in two ways:
It allows struggling companies to pay for their supplies later
It allows vendors to support small businesses by paying them in advance
Other software providers such as SAP Ariba have made their services completely free. The SAP Ariba network covers over 4 million suppliers on the globe. Small companies now have access to these suppliers without emptying out their bank accounts.
3. Fintech Can Help Small Businesses Secure More Finances
Speaking of finances, one crucial business operation small companies could sure use some help with is financial management. As a person who's advised hundreds of small business owners over the years, Bobby Gill knows that managing finances is never easy, especially if you're doing it on your own.
It's estimated that a fifth of small firms in the UK are at risk of running out of cash before the pandemic is over, despite government help. That's why some small businesses are now relying on private solutions in an effort to secure more finances.
Developed by some of the biggest fintech companies in the UK, Covid Credit is a free tool, which allows small business owners to show their income loss when applying for help. The solution could possibly help more than 5 million people across the country obtain some relief after the pandemic is over.
Closing Thoughts
Whether you're ready for it or not, the economy is going to take in the months following the pandemic. While some companies are simply too big to fail, others need all the help they can get in order to survive the economic recession we're heading into.
As Bobby Gill, GC Wealth owner says, we luckily have technology on our side. There are many fintech solutions that can help you minimize the risk of businesses fail and ensure your company makes it. Make use of what you have and recession-proof your business as soon as possible.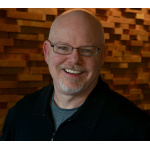 Andrew Hayden Winshuttle
Many businesses moving their finance functions to shared service centre environments say that automation is critical to success. So why is it that so many have yet to implement automation successfully? When Winshuttle recently interviewed over Read more »
Free Newsletter Sign-up