Riding the Recruitment Wave
Jay Staniforth
Marketing Director, Vacancy Filler at Recruitment Software
Riding the Recruitment Wave
12.03.2018 07:00 am
With both the IT and the finance worlds undergoing dramatic changes, companies are facing greater challenges than ever in finding the right staff at all levels. The desire of financial services companies to expand into emerging markets, changes in finance products and regulation, the increasing use of technologies such as AI and predictive analytics, changes in demographics and many other issues all mean that finding talent who can add value to an industry in flux is becoming more and more difficult. In addition, some sectors of financial services such as the insurance industry are often perceived as less exciting for bright graduates to enter than some other professions and the numbers taking more advanced professional examinations is shrinking.
Too many financial services companies do not get the right quality of candidate applying, or those that do, take up another offer – or else the candidate, once hired, either does not stay or does not live up to expectations. With the requirement in some financial services roles for a clear credit history, very specific experience and skills, and to operate under stringent regulations coupled with the uncertainties brought to the City by Brexit and the possible loss of key personnel abroad, recruiters in this sector are finding it harder than ever to find good candidates with the range of unique skillsets – including, increasingly, a requirement for 'soft' skills - and education levels needed.
Although Brexit may benefit some professions, such as accountancy, in general people working in financial services at all levels are likely to be less willing to jump ship and will only do it after careful consideration of the kind of organization they would be willing to move to. Employees today are increasingly looking beyond just financial rewards – soft benefits such as flexible/home working as well as the culture of the organization, level of support and good communications are all factors, and these can be demonstrated – or otherwise – during the recruitment process.
According to a recent report from Deloitte, the popularity of a career in software and computer services has risen by 4.1 percentage points while banking fell by 4.3 percentage points during this time. Based on current trends, software and computer services will overtake banking in popularity by 2022. Digital transformation in the financial services sector continues apace and with it the need for those with the necessary skills, including those who understand cybersecurity.
Mergers and Acquisitions
One way of solving financial service industry issues such as the need to take on board new technologies, enter new markets and gain new staff has been through mergers and acquisitions.
However, in an M&A scenario, managing issues such as avoiding job duplication and having to make redundancies can be challenging. Restructuring programmes rarely go exactly to plan - cuts sometimes go too far and staff may even need to be re-hired, perhaps for slightly different roles. And, of course, because of the uncertainty that such change bring, the very people a company wants to retain are often the very ones who leave.
Unfortunately companies often lose some of the best applicants right at the outset of the recruitment process. Many candidates still have a poor experience when applying for jobs – and indeed throughout the entire recruitment process.
Changing Recruitment Methods
Good recruitment means of course defining the brief clearly at the outset, but online recruitment systems are now being widely adopted by companies to help manage the process from then on.
In the last four to five years, the way business applications and IT systems are now deployed has been a silent revolution. Many organisations can implement a base system in 7-10 days. This agile approach means that as the system can be implemented very quickly the returns are also very quick.
Companies such as Retail Merchant Services, the largest independent card processing provider in the UK, are turning to these online recruitment systems to help streamline and improve the effectiveness of their recruitment processes and make it easier for candidates to apply. In the case of Retail Merchant Services, as the company has grown, recruitment needs have increased substantially and the manual process they were using was becoming too time-consuming, particularly with a team of recruiters managing multiple vacancies. The company decided to automate the process, evaluating a number of recruitment software suppliers.
They chose the recruitment system they are now using because of the functionality, job board integration and customisation the solution offered, and within a week of going live the system managed over 50 candidates. The flexibility provided by the recruitment software allowed it to be tailored to existing processes, meaning its impact was immediate, negating the requirement for the recruitment team to undergo retraining to be able to operate the new platform.
These systems can speed up the recruitment and onboarding process and provide a wealth of information on, for example, information on diversity, the numbers of candidates who apply compared to those recruited, and where candidates and where candidates are being recruited from. Companies planning to use such systems should review them against certain criteria, including:-
Ease of use, quick to implement, agile, requiring minimal training
Integration with careers pages, Job Boards and Social media to eliminate the need for expensive advertising
A choice of online application forms or CVs
Online shortlisting and scoring against essential and desirable criteria to ensure hires are made with no bias, all notes regarding candidates are made online
Automatic but personalised candidate communications resulting in significantly less manual intervention
The option of video interviewing
Integrated background and criminal records checking
'Onboarding' where new starter information is collected, employment contracts generated details posted to electronically to the HR and payroll system and departments notified about the new starter
The facility to accumulate a 'talent pool' of retained candidates who may be suitable for future roles thus further reducing the time to hire and re-advertise costs.
Businesses should not rely on one recruitment method alone, however, – building a good brand and reputation and using social media such as LinkedIn, Twitter and Facebook effectively as well as, where appropriate, the more traditional route of press advertising and recruitment agencies - will produce the best results.
The need for a good recruitment and talent management strategy in the financial services sector, taking advantage of the latest technology developments to recruit, has never been more vital and will remain key to the success of this industry through the dramatic changes it is now undergoing.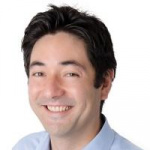 Jean-Paul Carbonnier CarboKinetic
Blockchain, or distributed ledger technology (DLT), has the potential to disrupt a wide range of business models across the financial services industry. However, the potential application of blockchain to the worlds of market data and reference data Read more »
Free Newsletter Sign-up