Douglas Kiloch
VP Financial Markets at Inside Secure
Remember why we do this?
06.08.2018 05:30 am
One of the things I've noticed since working in the payments space are the tribes and the tension/conflict/cooperation/outright hostility ……
The first of these, and longest running is the tension between card schemes and issuer & acquirer banks. Every one wants a piece of the transaction and to take some margin to run their part of the value chain. This becomes a 3 way fight when you add in Merchants who, perhaps understandably, feel the customer is "theirs".
A more recent was in Secure Element based Mobile, when MNOs wanted another slice of the above pie and thus became the arch enemies of issuer banks - with the possibly unique exception of Canada! Of course ApplePay drove a space-ship sized hole through all of that, scattering issuers and MNOs alike and making them dance to Cupertino's tune….
Then we see the "new" upstarts, spearheaded by Paypal , who have scared the banks over the last decade or so, new platforms, new services. Of course scarier than Paypal ever was, is the rise of Amazon, Google and Facebook.
Ubiquity (Facebook), Ease of use & service (Amazon), All your Android-Pay data thank you (Google). Oh and if you think they are scary, wait till you see Ailpay in action!
The bit that makes me shake my head in bemusement is that as an old-fashioned CIM-trained Consumer Marketeer is that the CUSTOMER is forgotten almost completely by all of the above.
We forget in all our bits and bytes and HCE vs QR vs In-App vs P2P vs Push etc etc, not forgetting iOS vs Android, that the CONSUMER DOESN'T WANT TO PAY!
The consumer want the goods and services as quickly, conveniently as possible, payment is simply a means to an end.
Rarely have I seen a UX from any of the above that actually works the way people think, and the best that do are sadly among the ones we know from research are the least secure.
Surely UX and Trust & Security shouldn't be a trade off?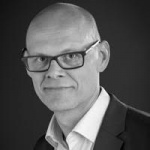 Jukka Yliuntinen Mobey Forum, Giesecke+Devrient Mobile Security
The rapid pace of digital transformation has left many industries scrambling to find secure, convenient ways of establishing identity for digital services.The identity ecosystem has become fragmented and complex, with too many stop-gap solutions Read more »
Free Newsletter Sign-up