Building a Trust Loop: How banks can transform their relationship with the customer
Arta Sylejmani
Head of Payments and Banking Strategy at Gemalto
Building a Trust Loop: How banks can transform their relationship with the customer
08.04.2019 12:45 pm
Today's consumers expect a frictionless customer journey, regardless of whether they are shopping online, applying for a mortgage or opening a new bank account. Delivering such a seamless customer experience will require banks to not only boost their digital capabilities but also to fully transform their business operations to adapt to the changing marketplace.
One of the biggest opportunities for transformation for banks lies in using their core strengths to develop innovative products and services that leverage biographic and biometric user data to build trusted digital identities – which could be used by consumers to access all kinds of online services.
This will enable banks to not only deliver a more frictionless experience to their customers, but also to expand outside of the domain of conventional financial services and tap into new markets. Let's look a bit more closely into this opportunity.
Using a federated identities model to build a trust loop
Recent regulations such as PSD2 and the Open Banking Standard in the UK, have shifted the concept of digital identities from siloed identities, where each bank has its proprietary digital IDs for customers, to a federated identity model where digital IDs can be shared with third party providers.
Under the federated identity model, the customer would relinquish primary control of their data to a trusted provider, normally the bank, in exchange for the ability to reuse their bank ID credentials for enrolment in multiple private and public services.
In order to access new services, customers need to enrol their personal details and then have their data verified. This continuous loop of enrolment and authentication is repeated every time we need to re-gain access to a digital service or platform, creating a Trust Loop.
Digital IDs are at the core of the Trust Loop as they sit between the enrolment and authentication steps of the sign-on process and enable trusted exchange of credentials between the bank, the third party service provider and the customer.
Using a trusted digital ID, which has been verified by a bank, removes the friction from the enrolment and authentication process, enabling customers to access multiple services with a single sign on.
The banking revolution: leading the way in service innovation
Using Digital IDs to create a Trust Loop can be used by banks to expand into new service areas. From providing verification for setting up a new business through to confirming education qualifications and checking a patient's history for certain healthcare problems without disclosing their personal records, the opportunities for banks a huge.
For instance, digital IDs can be used by consumers to log in to third party websites, access government services or even prove they're of legal drinking age without disclosing their birth date. A trusted digital ID could also include information about other personal attributes such as professional training certificates, employment history, banking relationships and more.
But apart from allowing banks to expand into new areas, digital IDs can be used to improve traditional banking services. For instance, digital IDs can be used for remote auto enrolment, allowing customers to subscribe to new banking services from the convenience of their home. This technology can be also used in-branch to speed up the enrolment of new customers and deliver a better experience.
This could unlock huge opportunities for financial organisations to tap into new business sectors and identify new growth opportunities. However, to make the most of this opportunity, banks need to work closely with other financial institutions and governments to drive adoption of Digital IDs.
Making the case for Trust Loop adoption
The Trust Loop requires large scale cooperation between multiple players in the industry and outside of the financial services sector. This means achieving critical mass across multiple industries within the digital ecosystem. The good news is that the demand is strong and the infrastructure for the mainstream adoption of federated digital IDs is already underway.
Currently, more than 60 countries worldwide have introduced digital ID schemes, including the UK's GOV.UK Verify scheme, and more are going to follow suit. In many cases such eID schemes are driven by demand from governments looking to drive cost efficiencies and improvements in public services such as e-voting, taxation, border control, distribution of social welfare to name of few.
In other cases, the adoption is driven by the banking industry where digital ID schemes have been launched by a number of banks or other industry players and subsequently gained government support. For instance, in Belgium we worked with a consortium of leading banks and mobile network operators to develop itsme, a national mobile ID scheme which is supported by the government. In its first year, the scheme has already been adopted by more than a million people and is being used as a way for citizens to connect to numerous online public services, including taxation, pensions and healthcare, as well as online banking and mobile operator services.
Regardless of who drives the adoption, all these schemes require robust mechanisms for trusted authentication of citizen data. Banks are uniquely placed to play this role as they have access to a large customer base and lots of consumer data. Moreover, they are compliant with local and international regulatory frameworks and have robust risk management and authentication capabilities.
Accommodating the Trust Loop model
The scope for innovation arising from the adoption of digital identities within the Trust Loop model is huge but making the most of these opportunities will require banks to enhance their technological capabilities for enrolment, risk management and authentication.
This involves advanced solutions for onboarding and life-cycle management of users and devices; strong technology capabilities for screening financial transactions and user behavior as well as multifactor authentication.
Only by ensuring that the Trust Loop is underpinned by the right technology infrastructure, will banks be able to lead the digital identity revolution and transform their relationship with the customer.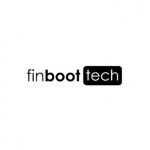 Nish Kotecha and Noslen Suárez PhD Finboot
Today's food supply chains are global, connected and generally efficient, but the COVID-19 pandemic has shone a spotlight on areas of weakness. The urgent need for robust and resilient systems and processes has been brought sharply into focus, and Read more »
Free Newsletter Sign-up