2020 Cybersecurity and Payment Predictions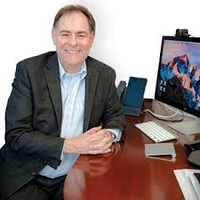 Gary E. Barnett, CEO at Semafone



19.12.2019

07:45 am

#PredictionStories
Gary E. Barnett, CEO of Semafone, the leading provider of data security and compliance solutions for the payment industry, has released his top six 2020 predictions for the cybersecurity and payment industries.
Organizations will need to meet the demands of the continuously evolving omnichannel customer –Organizations will increasingly invest in omnichannel payment technologies to keep pace with upcoming legislation policies like the California Consumer Privacy Act (CCPA), advanced hackers, and the need to create a frictionless customer experience across every buying channel. In doing so, they will also continue to outsource operations to third-party service providers who must meet their convenience, compliance, security and data privacy needs seamlessly.
Privacy legislation changes on a global scale – The European Union's General Data Protection Regulation (GDPR) will have a ripple effect and consumers in other countries will expect their government to update existing and antiquated privacy laws. As such, there will be an increase in legislation and potentially new senate bills implemented that can jail CEOs for violations.
Peer-to-peer payment systems will continue to grow in popularity – The convenience and ease of sending money from one person to another via apps, like Venmo, is appealing. It is only a matter of time before consumers expect to be able to pay merchants in the same way. As a result, businesses will begin to adopt peer-to-peer payment technologies that are committed to keeping users' payments secure and protect their personally identifiable information (PII).
The rise of automation in cybersecurity; Robotic Process Automation (RPA) – This rise will be partly due to the shortage of human cybersecurity professionals and the need for automation to fill the gaps. Growth in RPA technology adoption will continue to be steady – as the technology provides huge cost savings for organizations and a mass reduction in repetitive administrative tasks for staff.
Contact centers are no longer a source of overhead but, a revenue generator – Contact centers will continue to move rapidly to adopt secure technologies to protect consumers and businesses during transactions – while providing a seamless user experience. With more advanced contact centers adopting new technologies, consumers will have the option to choose their preferred form of communication and payment channel, whether that be voice, SMS, agent webchat, social media platforms, etc.
Consumers will want it their way – Consumers will demand and expect even greater flexibility to choose their methods for payment transactions, commerce, receiving support, and making payments.