UK Finance's UK Payment Markets Report - Comment from Fujitsu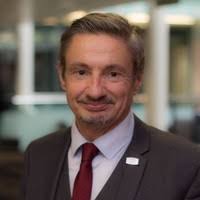 Ian Bradbury, CTO for Financial Services at Fujitsu UK



03.06.2020

03:45 pm

payments
Over the past months, businesses have had to rapidly move away from physical cash in order to provide consumers with a safer service. However, this data shows us that a gradual movement away from cash in society started long before the impact of Covid-19. With cashless payments via debit cards, mobile phones and smartwatches now commonplace an onus must fall on financial institutions to find a way to support both older and more vulnerable consumers in society who traditionally find it harder to access and use modern-day electronic payment services.
That isn't to say that innovation should stop, far from it. The increase in the value of contactless payments to safeguard people was a smart digital tweak. But only through education – and therefore understanding – will consumers of all ages become more comfortable in using digital apps and payment services. Take digital player Starling who offers a 24/7 in-app chat and, more specifically in relation to Covid-19, various resources to support savings accounts, prevent fraud and even provide tips on how to work from home effectively. It shows us that the benefits of a cashless society are too strong to ignore, yet thought must be given to consumers of all ages, backgrounds and experiences.
Now more than ever, one of the likely outcomes of Covid-19 in the long term will be a falling reliance on traditional methods of payment. This will mean a move away from cash to chip and pin, as well as an increase in apps. And it's up to businesses to understand that different customers want different things, and so they must ensure that they are flexible and adaptive enough to support this.
Related Blogs