Supercharging EVs Through Payments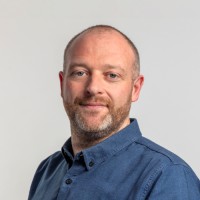 By Anthony Wicks, Key Account Manager, Self-Service GSV – Parking & EVC at Worldline



17.05.2021

05:15 pm

payments , Anthony Wicks is the Key Account Manager, Self-Service GSV – Parking & EVC for Worldline. With over 20 years of experience, Anthony is an experienced Key Account Manager and Direct Sales professional with a demonstrated history of working in the information technology and services industry. Having worked with Ingenico for over a year and a half, Anthony brings his skills in Sales, Partner Management and Pre-sales activities to deliver payment solutions, Point of Sale (POS) systems, and installation and deployment projects.
The electric vehicles (EV) revolution is coming – soon there will be no option but to buy electric.
With nearly 500,000 EVs on the UK's roads, the switch to EVs is clearly beginning. Although this is a small fraction of the 38.8 million total, it is five times what it was in 2015. What's more, the current European EV fleet stands at 2.3 million in 2020, however it is estimated to rise to 34 million in 2030.
Therefore, with the switch from fuel to electric comes the need for improved infrastructure and a payment solution for EV charging.
Creating an effective EV infrastructure
Charging an EV takes much longer than refuelling an internal combustion engine (ICE) vehicle. This means the structure of charging a vehicle must change. For consumers using their vehicles to commute or for shopping, they may leave their cars on charge overnight in a garage. Those that must travel further afield might choose to charge in a service station type setting. It is increasingly common for businesses such as supermarkets to offer EV charging as an added extra.
Payments must also adapt to the way that people will be using chargers, as most charge points will be unattended. Therefore, ensuring a positive customer experience and that unscrupulous customers cannot commit fraud will be all down to the design and capabilities of charge points.
There are many questions surrounding the best way in which consumers can pay for EV charging. For example, if a customer taps their card, uses £100 of charging but does not have the funds to pay for that amount, what happens? If a customer pays upfront for £100 of electricity but has to abandon the charging process halfway through, how is the refund processed? If a customer pays by the phone, then what happens if they leave their car charging for £110 (the current payment limit is £100)?
Then there are the more modern payment methods: app payments, 'click and collect', loyalty programmes and an omnichannel experience that keeps the same interface across multiple devices. And what about security protocols like PSD2 and 3D Secure or new banking rules like Open Banking?
EV Payments tie together two pieces of what will become everyday life for billions of people: EVs and digital payments. Businesses need to get the payment system right because consumers who find the already long-winded process of charging an EV difficult can always switch to charging at home.
New EV charging payment solutions
The latest payment solutions are designed to be able to adapt to any EV hardware and business model across Western Europe. The systems are compatible with a huge range of payment types and is easily adaptable to new payment methods.
Such solutions work with both end-to-end and standalone payment processing, with pre-authorisation and electronic receipts available as standard for users opting for end-to-end processing. Additionally, acquiring on an end-to-end solution is included which means that EV charging providers in any country in Europe can be assured that they are getting a service that ensures that customers can pay for their charging.
To create a smooth transition, payment providers, charging station manufacturers and operators should work together to create payment experiences that are exciting and can be used with ease.
To learn more, visit: http://worldline.com/easy-ev
Related Blogs