Innovation feast or famine: Why payment companies need a "modular" mindset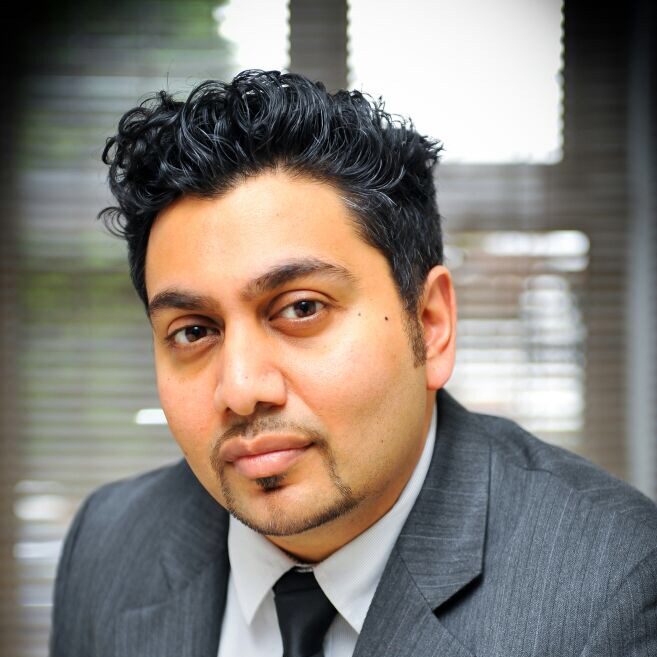 Suresh Vaghjiani, CEO & Co-Founder at Tribe Payments



18.09.2019

09:45 pm

payments
In the world of payments, introducing new services is a tiresome and complex process. Having a fast, agile response to market and customer demands is near-impossible. While the fintech revolution has made every payments firm want—and need—to innovate, current infrastructure prevents this.
Legacy platforms that serve payment providers have complex, highly integrated back-end infrastructure with "closed" programming environments. Services are all connected by a single body of code within one platform, making them slow, inflexible and the root cause of innovation "famine"—a scarcity caused not by a lack of new ideas, but by no way to implement them.
When one small platform update can lead to enormous disruption, it's better to simply not risk it. But with development cycles accelerating and a newfound focus on customer needs, a "modular technology" mindset is needed. This can banish innovation famine, and instead prepare for an innovation "feast".
The freshman years of fintech
When fintech first appeared it challenged currency exchange, money lending and other core areas of consumer and business financial services—all logical first steps. But after this groundwork was laid, the industry began to move on to the user experience. Challenger banks such as Monzo, Starling and Revolut developed apps that improved on the bog-standard mobile banking experience, providing tools that have been iterated upon and become more and more sophisticated, now offering what amounts to live data on where consumers are spending their money.
Over the past five years, fintech innovation has in fact become an exemplar for what technology and imagination can create in a changing and challenging regulatory environment: seamless mobile banking, easier cross-border payments, and even cosmetic ideas that threaten to make banking trendy, such as metaldebit cards.
But there is a risk of fintech losing its edge. Following the financial crash of 2008, fintech companies had a real competitive advantage over incumbent legacy banks—consumer dissatisfaction and a lust for change created the perfect opportunity to upend some sleeping giants. But the banks are done lying dormant. Over the past year legacy players have started to step on the toes of their younger fintech rivals, the gap between the old and the new is closing.
Modular and the digital marketplace
Digital transformation has been a slow process for big financial institutions. However, we're now starting to see innovations like the ability to freeze a bank card or withdraw money abroad without fees offered by high street banks—albeit two years after fintechs. But legacy giants have one key big advantage: money. Their deep pockets mean the assault on fintech will be relentless. Fintechs need to keep innovating to stay ahead of the curve.
To fight back, fintechs must maintain an IT capability that creates a meaningful competitive advantage, and an opportunity for innovation beyond what is possible for larger and less agile legacy players. The key to this is a truly "modular" approach made up of interchangeable services, that can be activated or deactivated without the need to overhaul an entire system.
In layman's terms, modular refers to a software engineering approach whereby applications are created in modules or components. Approaching development in this way is good for a wide range of technology firms as it makes the updating process far easier, avoiding disruption to the whole system as items are tweaked bit by bit. Specifically, for financial services, modular represents a key opportunity to ensure legacy systems don't hold back innovation.
Challenger banks like Starling and Monzo have already embraced the idea of modular as can be seen in their newly launched digital marketplaces that all work within their own platform. Last year, Starling initiated the first wave of financial service providers into its retail marketplace, offering its customers in-app access to a range of additional services from third-party insurers, pension providers, investment platforms and mortgage brokers. The bank has extended its marketplace approach to its 20,000 small business customers with products that include loyalty and receipts, mortgages, savings, investments and insurance.
Unsurprisingly, Monzo did not sit still, and this year also launched services from third parties to its two million UK customers. This isn't a mere fad to keep up with its challenger rival—in fact, many industry experts agree this is the only way forward for these modern banks. The Financial Times stated that this shift to a marketplace model could be the sole way of making challenger banks profitable,at least for those that aren't doing substantial amounts of their own lending.
These marketplaces represent modular in action. Added services that are helping to strengthen these challenger's offerings, but only possible thanks to the ability to update without ripping apart their existing applications. This adds even more weight to the argument that a modular approach is the best way forward. Not only does modular enable the technical progress that will make banking more seamless and tailored to individuals' needs, fintechs must adopt modular technology if they want to succeed.
Fintech 2.0
Modular technology should be causing alarm for incumbent banks. This approach will once again level the financial services playing field, as fintechs gain an advantage to counter the big pockets of their competition. The bigger banks will need to adopt modular tech to keep up, or risk innovation famine thanks to their legacy infrastructure.
As a result, it is likely that the incumbent banks will look to develop new platforms or repurpose existing infrastructure to keep up with the changing market. The latter, however, could result in efficiency and security issues that are disruptive for customers, all probable when updating an existing network. Similarly, developing new networks is a costly business for industry titans. Nevertheless, modular is going to be used by fintechs and banks alike as they look to innovate.
Most of all, modular will keep challengers innovating. Soon, this technology will provide fintech and payment innovators with the tools to compete in new ways with legacy players and overhaul a value chain where services and functionality are more accessible and tailored than ever before.
Modular technology will 'reboot' the fintech world—a sequel to the last few years of innovation, one that will drive a wealth of new products and services in both B2C and B2B markets.
Related Blogs