How Payments in Transit has Evolved Over Years and Significance of Automated Fare Collection Systems

Sanjeev Patil
CEO at Girmiti Software
How Payments in Transit has Evolved Over Years and Significance of Automated Fare Collection Systems
17.05.2019 10:30 am
Over the years, cashless payments have progressed dynamically with the advent of digital payment technologies. With the wide adoption of digital payments everywhere, expectations of consumers are redefining the digital payments in the transit industry. To enhance customer experience, transit organizations are intensively implementing digital payments as it offers great flexibility and accessibility with decreased operational costs. With digital payments, the scope of transport industry has been expanding tremendously with increased productivity.
Another substantial advancement in digital payments, the rise of contactless payments, fostering the transit payments with fast, reliable and secure transactions. Augmenting the digital transformation, the issues that cash payments generates in the transportation services are empowering the transport industry to embrace digital solutions like Automated Fare Collection System(AFCS). AFCS seamlessly integrates several solutions like e-ticketing, Mobile wallets & contactless payments, and connectivity.
Adoption of AFCS by government and private agencies has become rapid as it streamlines the ticketing process and provides the improved productivity by automating the fare collection and ticketing. AFCS, a main module of Transit System acquires transactions that occurs on various components such as automatic gate machines, ticket vending machines, and ticket checking machines and provides, master data.
Businesses are considering and prioritizing their consumer desires of expecting flexibility and convenience in payments so as to lead the competition. Various digital payment solutions provide passengers with multiple-payment channel ability, that ensures payments via any channel of consumer choice.
Without exceptions, the ticket issuing POS or Hand held terminal machines are being made with the pliability of accepting both open loop and closed loop cards. Passengers are enabled to make their payments using debit/credit cards, smart cards issued by the transit agency or mobile wallets with NFC payment capabilities. Smart cards can be topped up using mobile wallets or any debit/credit cards.
With the upsurge in mobile usage, customers are demanding on-the-go mobile payments services so as to not worry about holding cards or cash. Making the transaction process more efficient and accessible, mobile apps and web applications of these transit services are available for the passengers to purchase of tickets online.
The automated gate machines work with single tap payments using QR code or RFID tokens or Transit cards, at entry and exit. It is effortless for passengers to do a ticket purchase on the mobile/web app and it generates a QR code that has to be tapped against the gate.
Another interesting advantage of AFCS is, it solves the concern of commute time due to the delay of transportation services or unseen personal activities. Advanced GPS tracking units are installed in all vehicles, that enables the real time tracking and monitoring of all these vehicles and devices from central command centre. Using the mobile apps or web application, passengers can track their buses and are able to get the fastest services.
These digital solutions provide incredible edge to the agencies or organizations. AFC systems deliver an enormous amount of passenger/vehicle data that aids in improving customer experience and making the transit process more robust and efficient.
Granville Turner Turner Little
Many Brits have found that lockdown has been beneficial for their money, having cut back on personal spending and managing to put away some extra cash. According to eToro, Brits with unspent discretionary income are set to accumulate £75.5bn in Read more »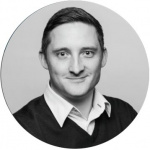 Brad Hyett phos
The pandemic has resulted in a huge increase in demand for contactless payments and frictionless, simple ways of paying. Software-based Point of Sale (SoftPOS) technology is perfectly suited to meet new customer demands, and frankly, is the future Read more »
Free Newsletter Sign-up