Accelerating digitisation: What the financial services sector must focus on in 2022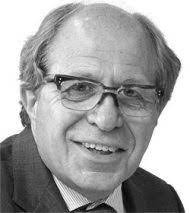 Hans Tesselaar, Executive Director at BIAN



16.11.2021

05:45 pm

#OpenBanking
The financial services industry is facing a digital awakening. This became apparent during the pandemic, which emphasised the need for digital transformation within the financial services sector. It became clear that access to digital services was essential for operations to continue 'as normal and customers valued digital banking. With research from EY finding that 43% of consumers changed the way, they banked due to COVID-19 favouring a more digital approach.
During 2021 this trend was accelerated beyond a benefit to a necessity, with rising customer expectations highlighting the increasing need for financial services organisations to collaborate beyond their four walls to bring new and innovative services to market. We also found that consumers continued to prioritise organisations that can offer services aligned to both their lifestyle and needs, which means as we move in 2022, one thing is clear: the digitisation of financial services will need to match the acceleration of the digital customer.
With organisations looking to the future and what this may look like, the financial services sector must consider these three areas:
Coreless Banking
Over the past few years, the financial services sector realised without the comprehensive digital infrastructure necessary for today's environment, they were – and remain – unable to bring services to market as quickly and efficiently as they would like. This will not change in 2022. Banks will continue to have issues with core legacy infrastructure as customers continue to demand digital services that help them manage their financial well-being. Failing to provide these services may force customers to take their business elsewhere.
In 2022, banks will have to focus on overcoming the extensive use of legacy technology which prevents them from bringing new services to life. As part of this, banks will need to combat the lack of industry standards. The lack of industry standards currently plaguing the financial services industry means that banks continue to be restricted by choosing partners based on their communication protocol and the way they would work alongside their existing ecosystem, instead of functionality and the way they're able to transform the bank.
A 'Coreless Banking Platform' can support banks in overcoming this, and this is something banks will need to emphasise in 2022. This will empower banks to select the software vendors required to obtain the best-of-breed for each application area without worrying too much about interoperability. Furthermore, by translating each proprietary message into one standard message model, communication between services is significantly enhanced, ensuring that each solution seamlessly connects and exchanges standardized data. A system that can be reused and utilised from day one, and the ability to be used by other institutions, will mean the opportunities to connect the financial services industry are endless.
Cashless Society
Another factor that is driving this shift towards digital banking is our transition to a cashless society. Data shows that the number of people in the UK living "an almost cashless life" has more than doubled in the past two years, to 7.4 million. UK Finance, a trade association for Britain's banking and financial services sector, claimed that "the impact of Covid-19 may accelerate these habits for many customers; however, we are fully aware that not all customers are digitally-enabled."
In 2022, this number will no doubt increase exponentially. However, it is essential to remember that banks must accommodate the needs of all customers rather than just the majority. First, financial services organisations need to ensure that their services, whether in-person or over the phone, can be easily accessed and used by those who depend on it the most, like the elderly. Secondly, banks will need to proactively increase their support function in guiding those that need help navigating digital banking for the first time.
As we navigate the new normal and what this may look like across the globe, customer experience will be paramount to a bank's success both now and in the future. The coronavirus has forced a lot of changes to our everyday lives. I anticipate, however, that this change will stick.
Open Banking
Open Banking is becoming ingrained in the financial services sector, but obstacles remain. This is especially the case when it comes to consumers understanding its importance and why they need to adopt it. In 2022, banks and fintechs must prioritise the broader adoption of Open Banking.
In 2021, there was not any significant improvements or changes implemented when it came to Open Banking. Next year, the industry must focus on maturing the technology involved and ensuring that it is accepted, used and needed by consumers. The services offered today are only useful for a limited group (those with multiple bank accounts), and there is still some reluctance to share financial data.
What's exciting is that we're seeing new innovations within the financial services industry that may help with the adoption of Open Banking. The emergence of Open Finance, for example, will accelerate the adoption of Open Banking as long as the services offered are fulfilling customer needs and the perceived need of customers – something which will become more developed as we move through the following year.
Open Banking can transform the financial services industry if banks open up and use Open Banking to offer a broader range of (third party) products to their customers. Otherwise, it risks staying the same as today, but I hope we see an acceleration of this in 2022, as banks realise the benefits of Open Banking.
Digital acceleration is key
Digital acceleration will be key in 2022. The financial services industry is on the path to becoming increasingly digitised, and we will not see this trend slowing down. Financial services will look to – and need to – accelerate the rate of digitisation to move into the 'digital era' and continue on this path. Ensuring that the rapidly evolving consumer has everything they need in one place has never been more essential, and the time to enhance the digital experience is now.

In 2022, banks will need to overcome obstacles surrounding interoperability and focus more on collaborating outside of their own four walls to improve their offering and provide consumers with improved services. Banks have the opportunity to transform the future of the financial services sector, and it's an inspiring time for the industry as a whole – one that will only grow in 2022.
Related Blogs