Mobile Wallets set for big growth in 2018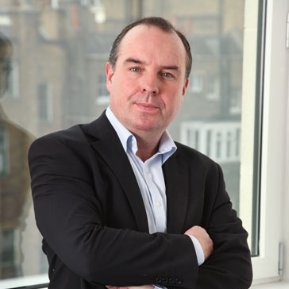 Ray Brash, CEO at PrePay Solutions



13.12.2017

02:00 pm

mobile wallets , Ray joined PrePay Solutions in 2004, after holding senior finance roles within retail, finance and information services businesses for more than 20 years. He was Finance Director of the Intelligence Unit at The Economist for five years and has also worked at United News & Media, Telstar Electronic Studios and Woolworths. Alongside his role at PrePay Solutions, Ray also sits on the advisory board of the UK Global Prepaid Exchange association Since taking on the role of Managing Director in June 2012, Ray has overseen a period of sustained growth within the company, focusing around the launch of PrePay Solutions' end to end mobile payments platform. He has also overseen long term projects with some of the biggest names in the retail, telecoms and E-commerce markets. In September of 2013 Ray was appointed to the position of Chairman, alongside his duties as Managing Director.
With 2017 almost behind us, it is the ideal time to look back on another prosperous year for electronic payments, and to consider how last year's developments will impact on 2018.
One notable trend this year will be the continued growth of Mobile Wallets, which are predicted to reach a global value of $3,142.17 billion by 2022, up from a value of approximately $594 billion in 2016.
At an annual increase of 32%, this startling growth will necessitate serious development and implementation of digital wallets over the next five years, a process that will begin in earnest in 2018.
Why is that?
Research from ACI Worldwide shows that, in rapidly-growing economies like Asia and South America, mobile wallets have quickly become the dominant payment platform.
For example, 51% of consumers in Thailand claim to regularly pay with a smartphone, while 47% do the same in Indonesia. This is a stark contrast to the UK, where just 14% of consumers regularly use mobile wallets, and the US, where only 7% of consumers regularly use their smartphone to pay.
This can partly be explained by the fact that markets like Asia have bypassed traditional card and payment infrastructures, and taken advantage of technological developments such as increased access to 3G and high in-country smartphone penetration to quickly enable mobile payments.
In the UK, however, existing contactless card-based payment structures have slowed the adoption of mobile wallets, with many consumers not seeing any benefit of using an equivalent technology on their phone.
This could be set to change, however, with new research from WorldPay predicting that eWallets will secure 34% of the payments market by 2021, overtaking established methods like debit cards and driving significant growth in the UK e-commerce and m-commerce markets.
Further, while 36% of US merchants currently accept Apple Pay, a further 22% have plans to accept it in the next 12 months, while 11% plan to do so within 1-3 years.