MiFID II: Exemptions and Trading Volumes

Stefan Negrila
Head of Regulation at Luxoft
MiFID II: Exemptions and Trading Volumes
04.01.2018 10:00 am
As expected, most institutions were only partially prepared for MiFID II. Therefore financial regulators have granted last minute exceptions to ease the pain and ensure orderly function of the markets. Futures exchanges in the UK and Germany were granted a 30 month extension by the FCA and BaFin respectively, for example.
A lot of work still needs to be done. Even after the bulk of the compliance work is finished, firms need to adapt to the new reality. Those that are fully prepared have come out ahead and are already picking up trading volumes from competitors.
Luxoft (NYSE:LXFT) is a global IT service provider of innovative technology solutions that delivers measurable business outcomes to multinational companies. Its offerings encompass strategic consulting, custom software development services, and digital solution engineering. Luxoft enables companies to compete by leveraging its multi-industry expertise in the financial services, automotive, communications, and healthcare & life sciences sectors. Its managed delivery model is underpinned by a highly-educated workforce, allowing the Company to continuously innovate upwards on the technology stack to meet evolving digital challenges.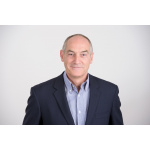 Colin Dean Hyland
The technological revolution in finance means that, rather than being a once in a decade step-change, digital upgrading has become a decade-long process - perhaps even a never-ending one. Because organisations cannot exist in a constant change of Read more »
Free Newsletter Sign-up