Insulating Your Applications from Regulator and Market Change
Neil Clarke
Market Engagement Director at Volante Technologies
Insulating Your Applications from Regulator and Market Change
05.04.2016 11:45 am
It is with great pleasure that my colleague Ali Mentesh and I, will be presenting at the IFINTEC conference in Istanbul on April 12/13. The conference, covering the financial technology space in the EMEA region with a particular focus on Turkey, aims to highlight the latest banking technology to over 1000 delegates.
As is the theme for many meetings in 2016, the new digital challenges facing banks (open access banking, distributed ledger technology, to name but a few) as well as on-going regulatory change will be high on the agenda. Though not a current member of the EU and thus not directly impacted by EU regulatory change such as SEPA compliance or the PSD2 directive for example, the Turkish banking community is of course impacted by global rules set by bodies such as the Basel Committee on Banking Supervision (BCBS) with directives such as BASEL II and III, or PCI compliance for card transactions, as well as having local regulation set by bodies such as the BDDK (Banking Supervision and Regulation Agency), SPK (Capital Market Boards of Turkey) and TCMB (Central Bank of Turkey).
As with many regulatory changes as well as those imparted by market infrastructure providers e.g. SWIFT, on an international basis, or TCMB locally in Turkey, much of the impact is technical in nature. This typically requires existing banking systems to be made compliant with new financial messaging standards or at least updated to modified versions. Business applications at banks, either those developed in-house or provided by 3rd party vendors, often require significant software updates to comply with the modified data formats. As well as all the associated testing of required software updates there is the associated application functional regression testing required to ensure software updates do not impact business-as-usual processing. Activities of course all carried out at considerable additional expense.
However, there may be another way; one that both reduces the impact on core applications and that can be executed more quickly and at lower cost.
Organizations with such challenges are implementing powerful insulation layers sitting within their Enterprise Service Bus (ESB) architecture that offers transformation of formats from old to new for impacted applications. For formats that regulators and/or national or international market infrastructures require, the insulation wrapper has pre-designed transformations that are executed to rapidly convert the outdated formats to the newly mandated data structures, modifying and enriching the encompassed data fields as necessary. Conversely, the transformation layer can map the received formats back to the existing internal application format, again reducing impact on an organization's established processes. This approach results in faster, lower cost compliance with decreased risk to an organization's core business.
We look forward to continuing discussions on this subject and more at IFINTEC 2016.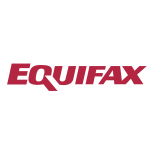 Keith McGill Equifax UK
The results of the Cifas report show the changing face of fraud and identity theft across the UK. With a 13% rise in reports to the National Fraud Database from 2018, it's clear that even before the pandemic struck there were a number of challenges Read more »
Free Newsletter Sign-up