Unleashing the Power of Wearable Devices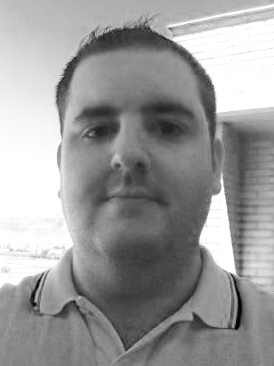 Felix Garcia, Tech Lead at Strands



22.06.2015

01:00 am

Infastructure
Wearables, attachables or implantables are going to become household names for most of us within the next few years. The next generation of smart devices is certainly evolving in that direction, especially in sectors like healthcare (medicine, fitness & wellness), heavy industries, retail and military. According to forecasts, the wearable electronics business will increase from$20 billion in 2015 to almost $70 billion in 2025 . At the same time, as the price of these devices becomes more affordable, adoption will speed up considerably, especially in more unexpected places like the office. "By 2020, wearables will be commonplace at many businesses and become central to how their employees do their jobs", reads a statement that summarizes how CIOs should be prepared for this revolution. And this is only the beginning...
A key element needed to boost the mass adoption of wearable devices is the devolution of the price. As prices drop and the features of these devices are improved from the end user's point of view, we will see wearables slowly usurp the role that mobile devices are playing nowadays. Tech companies are well aware of this trajectory, given the results of Apple's unveiling its newest crown jewel at WWDC15.
In just a few months, Apple has overcome some of the most criticized limitations of the first iteration of Apple Watch, namely the possibility of running third party applications natively. From now on, developers will be able to create applications that require neither the presence of nor interaction with an iPhone device.
Previously, Apple Watch applications were extensions of iPhone apps, running on the smartphone and displaying data on the smartwatch. With the release of watchOS 2, a new generation of standalone applications is coming. These applications will be able to access Wi-Fi networks, HealthKit and other hardware like accelerometer, mic, speaker, heart rate sensor, Taptic Engine and Digital Crown. Future iterations of Apple Watch will likely have built-in GPS and better battery life. And last but not least, end users will be able to run these applications without needing their iPhone in range.
In retrospect, things were pretty similar in the first version of iPhone and its operating system. When Apple launched the 1st generation iPhone in June 2007, developers were limited to creating web-responsive apps running in Safari. They released the device without the existence of an SDK to develop native applications, which was criticized by software developers that were dreaming of having the honour of creating the very first applications for such a successful device.
It wasn't until March 2008 that Apple released the first version of their iPhone SDK, which coincided with the release of the App Store in July of the same year, triggering the birth of the now massive mobile apps industry. Other major players like Google Android (September 2008) and Windows Phone (September 2010) came later.
At Strands we are all about innovation, and thus always keen to create the most innovative products and services for the latest devices. We are iOS development pioneers, having released the first dedicated Lifestreaming app for iPhone in December 2008. Since then, we have built and are constantly improving our Personal Financial Management (PFM) native mobile solutions for iOS and Android, which have already been deployed by several financial institutions around the world. More recently, as I explained a few blog posts ago, our R&D Team has been working on porting Strands Loop to Apple Watch, becoming one of the first Fintech companies to develop a prototype for this new device. As our R&D efforts in wearables continue, we'll keep you updated - stay tuned for my next post where I'll update you on our progress with Android!