Yahoo Messenger and Global Trade
William Laraque
Managing Director at US-International Trade Services
Yahoo Messenger and Global Trade
22.07.2016 08:45 am
Energy traders use instant-messaging services to place orders and chat about market-moving news. Much of this communication is done via Yahoo Messenger. The functionality of the current Yahoo Messenger meets the regulatory requirements associated with oil trading. Instead of expanding messenger with other platform related services in support of trading, Yahoo will soon be replacing the current version of messenger with a new version which allows parties to undo a trade-related message which is contrary to regulatory requirements.
A modicum of global trade-related foresight would indicate to Yahoo that it has the skeletal structure for what could become a full-fledged platform with secure portals which provide all of the primary and support services that facilitate commodity and other trades. Microsoft has amply demonstrated with the profitability of Office 365's 54% increase in revenues from commercial customers, that connecting people over the Internet to software hosted in big data centers, provides the robust enterprise functionality and security needed to conduct global trade.
As e-commerce scales globally* software providers need to carefully consider these capabilities and the customer need for them.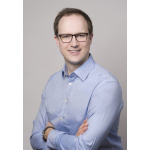 James Booth PPRO
Over the last ten years, the retail e-commerce ecosystem has undergone a wide-ranging transformation. As recently as 2010, the e-commerce and payments value chain were relatively straightforward: Any eCommerce merchant could integrate a payment Read more »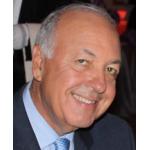 William Laraque US-International Trade Services
When Yahoo was sold to Verizon for $4.8 billion, its booby prize was its remaining shares in Alibaba. When Uber lost out to Didi Chuxing recently, its compensation prize is a 17.7% stake in Didi, a ride-hailing service started 3 years after Uber Read more »
William Laraque US-International Trade Services
US Marines are fond of saying that there are times, in the thick of the fight, when the corporals must tell the colonels what to do. This is such a time. I am a major of Marines and will not hesitate to tell those who will command the direction of Read more »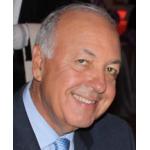 William Laraque US-International Trade Services
The era of mercantilist and national monopoly and global oligopoly in is being replaced by a more nuanced and egalitarian form of bilateral global trade. Here is an example. Cash-strapped Cuba signed two deals on Thursday with Saudi Arabia for long- Read more »
Free Newsletter Sign-up