Getting social in a crisis - how social media could have helped TSB mitigate the meltdown

Tim Willis
Director of EMEA Corporate Security at Dataminr
Getting social in a crisis - how social media could have helped TSB mitigate the meltdown
06.07.2018 09:45 am
The aftershocks following TSB's high profile IT meltdown in April are still being felt. What started as a long-planned IT migration quickly escalated into a crisis as customers got locked out of their accounts, saw incorrect balances or even accounts belonging to other customers. The issues, affecting nearly two million customers, continued for well over a month as TSB's Chief Executive faced rounds of questions from MPs over the issue. It was even reported that one customer had their wedding savings stolen from their online account due to the issues.
Hindsight is a great gift, but what became clear was that TSB had not initially ascertained the true scale of the problem. TSB's owners, Banco Sabadell, even seemed to have little indication anything was wrong and published a press release declaring a successful migration the morning after customer's starting reporting issues. The Government's Treasury select committee has also just published a report from IBM, who were brought in to help with the crisis, showing that TSB was advised it had not carried out sufficient tests and could have done more to limit the risks of the meltdown.
In the digital age, as people go to social media platforms like Twitter to share their thoughts, opinions and updates on incidents as they're happening, organisations have to adapt their crisis response to ensure they can keep pace with a story as it develops. However there is also an opportunity for crisis teams as social media plays an increasingly important role in giving organisations a real-time, aerial view of an incident - helping them prepare, and act, in a time of crisis. So how can businesses better protect themselves in today's social first world?
Speed is everything
Social media adoption has exploded. There are now 2.8 billion active social users globally and in the UK alone, two thirds of the population are regular social media users. That's a lot of noise and identifying the correct data can quickly seem highly intimidating. By virtue of being public and real-time, social media data is extremely powerful in initial event detection and quickly identifying incidents that could impact a business.
Social media is immediate, and when customers are affected by a service, they tweet. These tweets create an instant global sensor network. By using the right monitoring and alerting tools, businesses can turn the speed and granularity of social media to their advantage. Although the element of surprise is common to virtually all crises, a quick burst of social activity may suggest a significant event is occuring, giving organisations that extra bit of space to try and get ahead of the crisis.
The slow burn
A long running crisis, like the TSB issue, may start with a sudden incident but produce a long tail as incidents run on for days or even weeks with no obvious solution in sight, impacting a firm's corporate reputation in the process. Organisations that have been subject to such situations will be familiar with "the war room" scenario. Senior executives will spend endless hours together, trying to manage and contain the crisis - defining how to articulately comment to the public and media. In these high pressure scenarios, where it feels like the business is being hammered from all sides, a siege mentality can take hold. Using the right social media tools can be beneficial, combining context with speed to enhance situational awareness. This gives teams the full, real-time picture and ensures they deliver the correct, considered message to the public, and not just a spontaneous response that can further fan the flames.
Staying calm when the world is watching
No matter the scale or type of crisis, the dynamics of crisis management remain the same, with access to timely and accurate information being a key component. By extension, it is also essential to have a crisis team that is fully trained and prepared to act quickly. Personality is paramount, and a strong crisis comms team needs to consist of calm, decisive and strong communicators. In this way, despite how the crisis may be changing, they are able to explain clearly what has happened in an empathic way whilst showing what the business is doing to resolve the issue. Allying cool heads with access to what customers and the market is saying in real-time will allow businesses to make better informed decisions when under enormous pressure.
Ultimately, every organisation will be hit by a crisis at some point, although perhaps not of the same scale as that which confronted TSB. With the right understanding, provided by the right tools, organisations can respond quicker to minimise the impact to their customers and business as much as possible.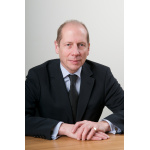 Jerry Norton CGI
What does it mean to extend the bank? Traditionally, banks have manufactured, distributed and managed all of their own products and services. The concept of extend describes how this traditional model is changing as the value chain becomes unbundled Read more »
Free Newsletter Sign-up