Fintech Fortnight: Why Fintech Is Important To UK & Rise Of Alternative Financing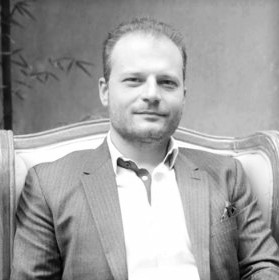 Greg Dimitriou, Co-Founder and Managing Director at BillFront



08.02.2017

01:00 pm

Fintech
With the industry estimated to generate over £6 billion in revenue, £524 million in investment and employ 61,000 people, the scale of fintech's impact on Britain and the world can't be understated. This outstanding performance means that undoubtedly the UK is the global leader in fintech.
However, it can ill afford to rest on its laurels as sizeable challenges remain. Brexit, and what this will actually look like in reality, is the most obvious issue and looms largest of all.
Yet despite the fintech revolution reshaping finance for both consumers and businesses in Britain, another huge challenge is that traditional financial institutions are far behind the curve. Banks are very slow to make financing decisions for firms in need of quick capital, especially startups. Another issue is that the data they base their loan decisions on is often months out of date. Due to this sorry state of affairs, alternative financing, powered by fintech innovation, has exploded and is now worth £3.2 billion in the UK and will only keep growing.
Many industries suffer from archaic payment processes and terms, with some still relying upon snail mail to process invoices. In the digital era, this is simply ridiculous and is where fintech can really have a huge impact. In the digital media industry for example, outdated methods of dealing with payment means many media companies are unable to conveniently and quickly access their revenues. This hampered ability to readily access capital makes dealing with unexpected economic issues, such as Brexit, more difficult, particularly for small to mid-sized companies who are particularly cashflow dependent. Those with readily available capital can pivot faster and more easily in the face of unexpected events than those who don't.
Related Blogs