Why Financial Services Firms Need an Integrated Surveillance Approach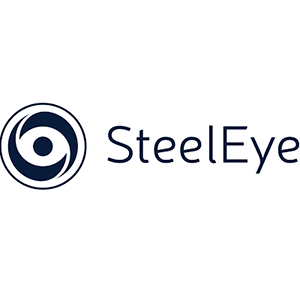 Matt Smith, CEO at SteelEye



13.07.2021

09:45 am

#financial #compliance
Before delving in, it is important to first establish what Integrated Surveillance is. For some firms, it means stitching together different data sets in order to improve alerting. For others it means managing global rules and all of an organisations' surveillance obligations through a single platform. While there are varying definitions and opinions, we look at Integrated or Holistic Surveillance as the ability to overlay complex data sets (such as eComms, vComms, trades, orders, market data, news and more) on one platform in order to enhance compliance monitoring, meet multiple regulatory obligations and develop cross-business insight.
An integrated approach is vital in the fight against market abuse and financial crime. Criminal behaviours have two typical identifiers, 1) they start small and then grow and, 2) they are coordinated activities – people do not tend to commit crime with people they do not know. To detect illicit behaviour, firms need to be able to monitor data that can identify relationships and the progression in behaviour – which is only possible when you can combine trading data with communications. Bringing this data together can also enable firms to start preventing financial crime by detecting early warning signs of suspicious behaviour, rather than reacting to it once market abuse had taken place.
Benefits of Integrated Surveillance
While merging data sets that do not naturally work together is difficult to get right, there is a massive upside if executed correctly.
Enhanced compliance
The ability to monitor a wide range of data in tandem allows firms to better identify, investigate and report on risks. It is not feasible to manually monitor employees – surveillance needs to be technology led and data driven, where firms can cast as wide of a net as possible.
When done holistically, surveillance can be done internationally, so it is not about one team, broker, or section. Trading is global and surveillance needs to be, too.
Business value beyond compliance
The data captured for surveillance and compliance purposes is hugely valuable and can power analysis far beyond the compliance department – driving performance and revenue. For example, the ability to overlay relationship and communications maps with transaction details, trade outcomes and wider market data can provide valuable insight into the relative performance of different teams, individuals, and even execution speed.
An integrated programme is also a big opportunity to bring together projects across large organisations where many compliance functions still operate in siloes – reducing duplication of work and increasing efficiencies.
Integrated Surveillance is the future
While the reality of holistic surveillance is still far away, there is a real desire in the industry to integrate e-comms and trades on one platform – a great first step on the journey to integrated data.
It is important that firms view the development of an integrated programme as a journey instead of a set project. The data landscape will continue to change, and firms need to focus on deploying a solution that enables them to monitor the data they need today and ingest new data sources tomorrow – where the data captured can be shared with the wider business. Unless these capabilities are developed, the investments into Integrated Surveillance will reap limited reward.