European Fintech: Trends, Adoption and Investment
Amy Mathews
Resource Management at Vibrant Inc.
European Fintech: Trends, Adoption and Investment
13.04.2018 10:45 am
As the millennial generation begins to enter the stage in their lives where they make larger purchases, invest, and buy property, they are finding that the traditional banking services their parents relied upon do not meet their needs. With smartphones never far away and the internet always accessible, they are seeking financial services that meet the demands of their digital lives.
Enter Financial Technology or fintech, which has been recently defined as "a new financial industry that applies technology to improve financial activities." (Taming the Beast)
Already used to automate insurance, trading, and risk management, fintech is poised to disrupt how people interact with financial institutions and receive financial services. Consumers choose fintech because it's "simpler, more convenient, more transparent and more readily personalized" (EY Fintech Adoption Index).
European Fintech Adoption
European fintech adoption hovers around the worldwide average (33%), with the UK leading the way at 42%. Spain and Germany follow close behind, at 37% and 35% respectively.
Below-average adopters include Switzerland, France, Netherlands, and Ireland at 30%, 27%, 27%, and 26% respectively.
In his book, Diffusion of Innovations, Everett Rogers argues that innovation spreads across a population through the five groups. The higher the adoption rate, the more of these groups are included.
1. Brave Pioneers - people who are always trying out the newest thing, even if no one else knows about it. Countries with adoption rates of less than 2.5%.
2. Early Adopters - relative experts who research new technologies and convince others to try them. Countries with adoption rates that are between 2.5%-16% include Belgium and Luxembourg, and Japan.
3. Early Majority - people who switch to newer services quicker than the average. Countries with adoption rates of 16%-50% include Canada, Singapore, Ireland, Netherlands, France, Switzerland, South Korea, Hong Kong, US, South Africa, Germany, Mexico, Spain, Australia, Brazil, and the UK.
4. Late Majority - those who wait until something is proven and widely adopted before using it themselves. Countries with adoptions rates of 50%-85% and include only India and China.
5. Laggards, those who switch only when they must. Countries with adoptions rates greater than 85% are considered to have the majority of adopters in this category.
European Fintech Investment
Fintech's two biggest hurdles to mainstream adoption are outdated regulation and lack of financial resources. While the former will be rectified with time, there are several companies trying to remedy the latter by choosing to focus their investing strategies into fintech startups.
One such company is the Finstar Financial Group, led by international investor Oleg Boyko. His company has recently committed $150 million to in-house research and investment in startup fintech companies (to a maximum of 20 such companies). Boyko plans to use this money to provide them with expert advice and the freedom to grow at their own pace, among the sectors – payment services, marketing, data processing and credit-risk management
He is a firm believer in fintech's potential to reach the 2.5 billion people globally that do not have access to traditional financial services, which is perhaps a big part of his fintech investment strategy.
According to a Forbes interview, Oleg Boyko calls the fintech industry the largest blue ocean opportunity in the world and says that there are no other commercial sectors that have no viable competition. He intends to form a correct mosaic – to create a system that works to serve the needs of individuals that are traditionally underbanked and underserved by financial institutions.
"Essentially, we are creating next-generation financial intermediaries using cutting-edge Big Data and artificial intelligence, as well as new technological platforms. Fintech will, to a large extent, replace today's banking institutions on some level. Having a robust war chest of startups in our portfolio that tackle the same problem from different angles should greatly support our strategy." said Boyko in an interview with FS tech.
For now, Boyko has dedicated his time and energy to expanding Finstar through new fintech investments in addition to its current commercial volumes. Forbes lists Oleg Boyko`s wealth at USD 1.5 billion, and it`s expected to continue growing.
Another such company is Orange, the world`s leading telecommunications operator, which launched a new initiative of €50 million to invest in innovation projects in areas such as new connectivities, fintech and the Internet of things. The objective is to target start-ups offering responses to Africa's fundamental challenges while leveraging the operator's assets on the continent. This support will concern all innovative start-ups, whether they are based geographically in Africa or they address African issues from another continent.
Venture capitalists have also increased investments into UK fintech companies with a total of $1.8 billion raised in 2017, up from $704 million in 2016. The two top-raising companies were TransferWise (provides cross-border payment services), which raised $280 million and OakNorth (a digital lender to small business) with $203 million. It appears that the financial industry does not consider Brexit to be a significant concern, as investment in fintech went up 150% the year after.
This article originally appeared at: Finextra.com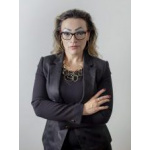 Duena Blomstrom PeopleNotTech
I get that request all the time. People from all industries who have had no brush with the concept and who have seen some of my articles and can see my borderline-obsessive passion when it gets mentioned want me to provide a Cliff notes version to Read more »
Free Newsletter Sign-up