Where Digital Transformation is Stalled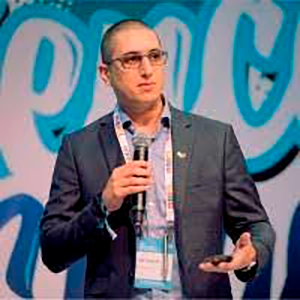 Tal Doron, AVP Solution Architecture at GigaSpaces



11.05.2021

01:15 pm

#Digital #Transformation
With increasing competitive pressures from small and agile Fintech firms, financial institutions are scrambling to modernize legacy systems to become truly data-driven. However, Gartner predicts that by 2023, 90% of applications will still not be updated to run on new flexible system architectures.
There are dozens of reasons why modernization projects fail. From my experience, the issues are less about choosing the right technology and even finding the right staff, but are more about finding the proper marriage between technology and business goals. Here we discuss just a few examples.
Often data architects are tempted to solve technical challenges without scoping the project based on the business benefits. In the end, the manager of a modernization project is responsible for two things; making a company more efficient or delivering a superior customer experience. All technical endeavors need to meet these goals.
Rather than taking on a monolithic project, architects should focus first on the most urgent business solution that needs to be solved and then break the project into smaller modules and milestones, so that business benefits can be experienced sooner. If a modernization project is too costly, long, or complicated, it can be doomed to fail before it even begins.
Many projects fail because they are missing important input. The first step starts with analyzing existing legacy source code, including all of the integrations. This step can be difficult when the original designers are no longer with the company or the outsourcers responsible are no longer available. I have seen many projects go off the rails because teams underestimated the complexity of replacing legacy software functionality.
The planning phase for a modernization project requires collecting detailed system requirements from everyone involved with development, including DevOps, security officers, vendors, and third-party consultants. As an architect, it's critical to hear everyone out, be flexible but keep a final veto so that the project stays on course.
Companies often fail by not planning for change. Every company wants to be flexible, but very few know what it means. Today the fast pace of new software releases keeps increasing, more services are online, and more business decisions rely on the wisdom of AI or machine learning, so systems being able to adjust quickly to new realities is required for business success. As part of modernization, an architect needs to build a flexible architecture that can accommodate various workflows. It is important to test the final design to see if it map how things work today and how things might change in the future.
With enterprises accelerating digital transformation projects to evolve with the new online economy, modernization will no longer be optional, but a requirement. When a modernization project is scoped correctly and planned accordingly, the result will be a more scalable and robust infrastructure that introduces new efficiencies and provides better customer experiences.
Related Blogs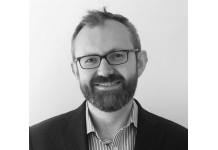 2 months 1 week ago

08:00 am
1 year 4 months ago

05:00 am