Removing barriers to International trade through state-of-the-art technology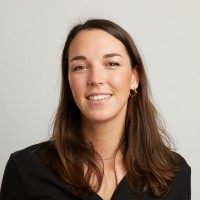 Maureen Verbraeken, Customer Success Manager at Form3



10.03.2020

12:00 pm

cross border payments
At Form3, we're changing the way international payments are made, for the better. A business wishing to trade internationally currently has to deal with a complex infrastructure that is hard to navigate and expensive to maintain.
Through our partnership with Ebury, we're building the world's first single global transaction platform. For financial institutions, this means that they can plug into our platform and access a suite of state-of-the-art international payment services and a network to build a tailored payments ecosystem.
For end-users and SMEs in particular, we're helping financial institutions build everything an SME would need in a seamless platform that allows them to grow their business internationally.
What differentiates our international proposition?
Via one single API, financial institutions will be able to access a full suite of cross-border capabilities required to service their clients and their supply chain. We understand the payments landscape, we're technology first and we know payments.
Our mission is to remove the burden of technology and engineering required to enhance customer propositions with international solutions. There are many players in the market. However, there is currently not one single provider able to offer a technology platform that combines:
Cash management.
FX Risk Management.
Trade Finance.
In addition to foreign exchange spot and collection account capabilities, our platform can provide complex cross-border solutions including foreign exchange hedging and trade finance, all of which are vital in the underserved SME market.
A complete solution that allows companies to trade without borders.
What problem are we looking to solve?
Recent findings from the SME Growth Tracker by Capital Economics have identified the top problems for SMEs in 2020 as #2 Global expansion and #3 Managing their supply chains.
SMEs struggle to minimize the impact of currency fluctuations and maximise the use of their cash flow. As trading becomes increasingly cross-border, SMEs will be looking for fast and simple solutions to these problems. Traditionally, SMEs have turned to their banks who have been unable to offer the same quality of solutions to those available for corporate clients. This is due to the limited amount of resources available for banks to service SMEs cost-effectively.
Form3's international proposition will tackle this specific problem faced by global SMEs. By allowing financial institutions to outsource their international payments infrastructure and plug into our API, they will be able to enhance their end-user experience.
What result are we looking to achieve?
We're creating a solution that takes away the technology and engineering requirements of cross-border payments with a single API integration. The platform. As a result, Financial institutions can use their time improving core services and customer experience for their end-users.
Most importantly, businesses looking to expand their business will be able to access international solutions at a friendlier cost through their existing provider, hoping to minimise currency and cash flow impact.
Our mission is to increase the accessibility of cross-border payments to businesses and set a new standard of trading without borders by removing obstacles and other pain points, to enable both financial institutions and SMEs in particular, to grow healthily.
Related Blogs