Chatbot and Blockchain Start to Cross-Fertilise
Freddie McMahon
Chatbot thought leader at N/A
Chatbot and Blockchain Start to Cross-Fertilise
14.11.2017 09:30 am
There is a very early emergence of Chatbot capabilities being enriched by Blockchain. There are three distinctive use cases:
Conversational Customer Consent
Certain types of Chatbots provide a viable alternative to dense 'legal' content such as Terms of Conditions or Financial Product Conditions. This is relevant where there are customer choices that impact the outcome. As examples:
GDPR (General Data Protection Regulation) requires a clear understanding from the customer to consent using their data for a specific use.
Upselling an additional financial product like Payment Protection Insurance, which is at risk of being misunderstood.
The capture of the Chatbot conversation with the customer provides the transparency of each step within the interaction, including the granularity of choices, explanations and validation of understanding. This conversational audit trail can be stored with a Blockchain as part of the Smart Contract, reinforcing the single source of truth.
Conversational Advice
There is now the emergence of Chatbots providing advice that traditionally would have been captured in knowledge documents containing pages and pages of 'dense' content, covering the mix of regulatory, statutory, policy and procedural practices. Take a simple example of a Citizen wanting to build a loft extension to their home. There are three macro outcomes when communicating with a Local Authority Chatbot:
you need planning permission
you are not allowed under any circumstance
you are permitted as no planning permission is required
In the third option, the citizen needs to protect their long-term interest by retaining the conversational audit trail for their permission. In this case, the decision audit could be kept in a Blockchain as a shared ledger between the Local Authority and the Citizen.
Conversational Knowledge Payments
Where a Chatbot has valuable knowledge to impart through conversation then there is the potential to monetise the value. This is relevant where a Chatbot has deep, but narrow wells of synthesised knowledge that is not readily available from search tools.
The Chatbot could be linked into a blockchain crypto currency to monetise the Chatbot conversation. This provides a viable alternative to the big players that normally control payments. With analysts expecting an explosion of Chatbots blending in with human workers this new capability could simply be accelerated as new forms of value are determined.
Interestingly, the request for a payment could be done at any stage of the Chatbot conversation. For example, before the Outcome is revealed or before the dialogue audit trail is stored within the Blockchain.
This article originally appeared at: LinkedIn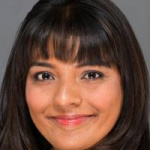 Breana Patel Bonova Advisory/Risk & Regulatory Advisory
Crypto Firms have great technologies that address a lot of challenges and open up an entire new world of doing business. In conversation with CoinFi's CEO Timothy Tan about how regulations and risk management will be a competitive advantage for Read more »
Free Newsletter Sign-up