Building Temporary Bridges Won't Fix Banks' Legacy Problem

Alex Reddish
Chief Commercial Officer at Tribe Payments
Building Temporary Bridges Won't Fix Banks' Legacy Problem
06.05.2020 06:00 pm
A bridge is only as solid as its foundations. And, while there are exceptions, like the Old London Bridge and Ponte Vecchio in Florence, they are not places to linger—just a method of getting from one place to another.
This is something the banking industry needs to keep in mind.
Banks want to and need to solve their legacy technology problem. Old technology lingers like a particularly bad hangover, causing headaches and severely limiting agility. The technology built in the 70s and 80s used COBOL, a language that was created in the 60s. The experts in those languages have either retired or are nearing retirement, though as the knowledge to fix this code has slowly disappeared, some experts have decided to postpone their retirement—high demand means that fixing COBOL issues is pretty lucrative right now. As recently as 2017, 90 of the top 100 banks were still using mainframes, despite repeated calls to move to the cloud. This isn't a problem at a few financial institutions struggling to keep up, it's across the entire industry.
The wave of innovation that brought the likes of ATMs and international card payments was followed by a period of stagnation, and this has meant much of the innovations and new technology created by banks use legacy technology as a foundation. This is clearly unsustainable as a long-term solution—nothing that will last can be built on such unstable foundations.
Building a bridge
These issues have led to an approach of adopting "bridging technologies"—not quite a complete digital transformation but instead adding better ways to link together legacy and new technologies. The popularity of bridging technologies have been reflected by valuations in the market.
For example, U.S. fintech Plaid is one of the newest unicorns in town, purchased by Visa for over $5bn earlier this year. Plaid offers the "plumbing" for firms to make Open Banking work—connecting businesses such as peer-to-peer payment apps, cryptocurrency exchanges and investment platforms directly to consumer and business bank accounts. Plaid integrates with more than 10,000 banks and 200m accounts across the globe.
Asset-backed stablecoins are a similar bridging technology. These cryptocurrencies are pegged to a fiat currency or commodity which limits their potential volatility unlike traditional cryptocurrencies whose value can fluctuate wildly depending on market demand or lack thereof. This means that stablecoins have the advantages of blockchain, such as cheaper high-speed transactions and decentralized security, but without the volatility. As such stablecoins are an ideal to 'bridge' between two different traditional payment networks that would have suffered from speed and security issues otherwise. IBM's global payment network uses stablecoins issued by its partner banks to move money around the world in real time.
These technologies give banks a fast and simple way to keep up with their nimbler and more innovative rivals. But they are not in themselves a complete solution to the problem, and banks cannot see them as such. If they do, they risk falling into the same trap that left them so exposed to fintech challengers.
Reaching a destination
Bridging technology should be exactly that—a bridge from the past to the present. The big risk is that it will lead to complacency, and that the technology will work so well that banks won't see any real benefit to further digital transformation.
The problem is that when a bridge has unstable foundations, it's unwise to linger on it for a long time. The use of these technologies means that legacy issues are not solved, only delayed.
The problem of legacy technology underpinning innovation is not a theoretical one. It's having real-world effects. 2019 saw major outages affect banks badly enough for the government to sit up and take notice. In October, following public outcry and growing media attention, The House of Commons Treasury Select Committee published a report slamming banks and cloud providers for their failures and calling for increased oversight and regulation.
Fixing the problem won't be simple, won't be cheap, and doesn't come without risk—but accepting and overcoming these challenges are necessary if banks don't want to find themselves caught on a collapsing bridge.
One way to solve the problem is to look to those that have already solved the problem. Ant Financial, for example has become the biggest fintech in the world, valued at $150 billion, by providing a platform for financial services such as investment and peer-to-peer lending. The company has been so successful that it has launched a core banking platform that banks can use to overcome their legacy issues. The problem then is that by using this platform, banks are inviting their competitor to provide their technology. This cannot be a wise move in such a competitive market.
But there are other ways forward that make more sense. Banks can decide for themselves what lies on the opposite bank, and would be wise to think long term. The best approach is to develop a modular and disposable approach that will future proof against the need to build any more bridges—instead, they can simply swap and replace technology where needed. By implementing modular 'swappable' solutions, banks can upgrade their systems piecemeal, opting for an evolutionary approach as opposed to a revolutionary one.
Banks have already seen how this modularity can work, through third-party marketplaces using Open Banking. Customers of some banks that have set up marketplaces can choose third party providers for loans, insurance, savings and more—and easily switch between them through the use of open APIs. Banks can also switch out providers to provide their customers with the best possible marketplace. This same approach to technology needs to be the future at the other end of the bridge—swappable, replaceable, and disposable when no longer needed.
Digital transformation is necessary, but it doesn't have to be rushed or built on shaky foundations. But banks need to take careful stock of the technology they are implementing today. Is it solving the problem, or just postponing the solution? Even if the problem is postponed for a decade, there will be a reckoning, and eventually the COBOL experts in legacy technology may not be around to help.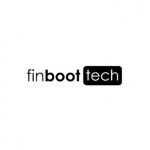 Nish Kotecha and Noslen Suárez PhD Finboot
Today's food supply chains are global, connected and generally efficient, but the COVID-19 pandemic has shone a spotlight on areas of weakness. The urgent need for robust and resilient systems and processes has been brought sharply into focus, and Read more »
Free Newsletter Sign-up