LIBOR to survive the RFRs
Philippe Carrel
Chief Commercial Officer at Finmechanics
LIBOR to survive the RFRs
23.01.2020 12:30 pm
Neither IBORs nor RFRs; firms should ready up to work with both types of benchmarks and reference rates for the foreseeable future. The quantitative finance focused publications of 2019 have highlighted that replacing forward looking term rates (IBORs) with convexity-adjusted overnight rates compounded in arrears (RFRs) could lead to discrepancies with actual market conditions, liquidity issues, or even result in the fragmentation of benchmark rates moving forward.
While the model proposed by Lyashenko and Mercurio (2019) was widely praised for modeling RFRs into a Forward Market Model (FMM), others have positioned that value mismatches will persist that would not necessarily be reflected in historical spreads (Karjlin Bos, 2019), and warn of uncontrolled value transfers due to uneven access to credit information by all participants (Menrard, 2019).
A Libor/Libid quote embeds each day the market view of the overall risks of doing business in a particular currency and financial place. That rate encapsulates all factors that are known or perceived to be important on that day, liquidity, curve shape, geo-political facts and so on -a systematic risk to which each lender attaches a spread that represents the actual (idiosyncratic) risk of their counterparty. With a mere mathematical approach, the new rates will not embed such market sentiment for each term. Therefore, lenders will need to construct individually the total spread of each client, making the market more opaque rather than more transparent. As a trivial comparison, it will be as if a stock exchange would force everyone to deal at book value.
For these reasons, IBORs are unlikely to totally disappear since the need for them will not. Ironically they may become the benchmarks of the new benchmarks.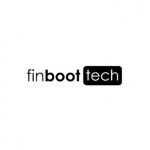 Nish Kotecha and Noslen Suárez PhD Finboot
Today's food supply chains are global, connected and generally efficient, but the COVID-19 pandemic has shone a spotlight on areas of weakness. The urgent need for robust and resilient systems and processes has been brought sharply into focus, and Read more »
Free Newsletter Sign-up