Banks Can Go Greener with Next-Generation Data Centre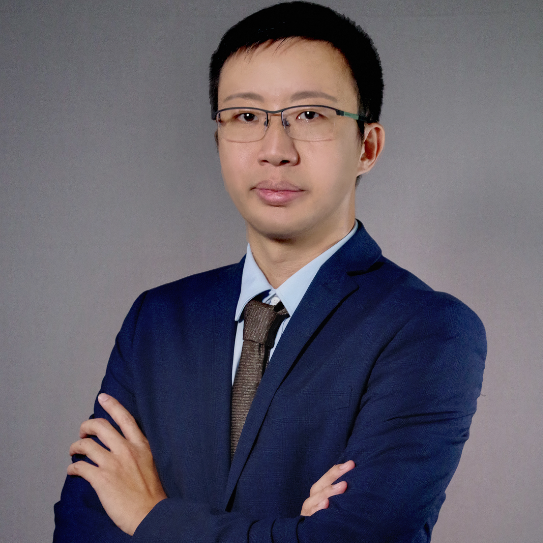 Fan Jie, Director of Enterprise BG Data Storage Solution Sales Dept. at Huawei



11.07.2022

09:00 am

#banking
A global consensus on green development has begun to take shape over the last few years as the effects of climate change have become increasingly apparent. An important step to meeting the Paris Agreement's objectives is mobilising the entire financial system to address the threat of climate change. As of today, 113 banks, have joined the industry-led and UN-convened Net-Zero Banking Alliance (NZBA), committing their investment and lending portfolios to reach net-zero emissions by 2050. The signatories include some of the biggest banks in the industry, representing about 40% of global banking assets.
With digitalization and carbon-neutral transformation, financial data centres, office buildings, and branch ICT will be the first band to be transformed or upgraded. How to use new smart technologies to provide more agile, reliable, low-carbon, and implementable services without affecting business operations will be the biggest challenge for banks.
In the process of promoting green finance, data centres have become the bull's-eye of major financial institutions. As a critical infrastructure in the financial industry, data centres play an important role in the rapid development of financial technology and digital transformation. In multiple policy documents released globally, the energy consumption standards of data centres are specified. Therefore, building secure, efficient, and green data centres in the financial industry is an important measure to implement new infrastructure construction and achieve the strategic goal of dual carbon.
To promote green finance planning, Huawei is actively engaged in R&D and design of green and low-carbon data centre products, improving resource efficiency through new technologies, and exploring carbon trading and compensation solutions to help the financial industry reduce energy consumption. Specifically, Huawei plans to continue creating innovative data storage solutions to help data centres go green with this new "3+1" green strategy. The "3" in this strategy name refers to:
Improve data storage system and architecture
As the most critical digital infrastructure of banks, data centre combines not only the finest hardware and algorithms, but also the built-in system and architecture that allow each component to unleash its full capabilities.
System convergence can integrate multiple protocols, eliminate silos and ensure higher resource utilization. This allows a single storage system to support block, file, object, and Hadoop Distributed File System (HDFS) protocols for diversified requirements to consolidate multiple kinds of storage. The converged resource pools can consolidate multiple storage systems in data centres, improving resource utilization.
Upgrade to more powerful algorithms
Apart from more compact hardware, algorithms are another key area to achieving energy efficiency. As widely-used techniques that help make storage capacity management more efficient, data deduplication and compression can help slim down your data centre to improve data storage layout and storage efficiency while slashing energy consumption.
Huawei data storage also uses deduplication and compression algorithms as well as a high-ratio elastic erasure coding (EC) algorithm to improve space utilisation and reduce data duplication. Currently, these cutting-edge deduplication and compression algorithms can deliver a data reduction ratio of up to 72:1 – 20% higher than the industry benchmark. In addition, Huawei's proprietary 22+2 elastic EC algorithm achieves a maximum resource utilization rate of 91%, which is 1.75 times higher than the traditional 3-copies mechanism.
Higher density for smaller devices and better heat dissipation
The logic behind upgrading the data centre is to get more computing performance per kilowatt of electricity. So we recommend solid-state drives (SSDs) as a more energy-efficient alternative to hard-disk drives (HDDs) in data centres, using 70% less power and 50% less space for the same capacity.
This means more financial data can be processed using less energy. According to Huawei's Global Industry Vision (GIV) report, by 2030, 1 YB (1,073,741,824 PB) of data will be generated globally every year, representing a 23-fold increase over 2020. Storing and processing mass data consumes enormous amounts of energy, making green and sustainable development ever more important.
High-density components and systems increase the hardware density and heat dissipation efficiency of its data storage products. Huawei's use of half-palm NVMe SSDs helps its storage systems to support 36 SSDs in a 2U disk enclosure, which delivers a higher hardware density than similar products and 25% higher heat dissipation efficiency than a traditional disk enclosure.
As the largest bank in Latin America, Itaú Unibanco operates in over 20 countries, and previously was using HDD in its Data centre, A total of 154 sets of storage devices took up significant space, representing a sizeable Total Cost of Ownership (TCO). After replacing with Huawei OceanStor Dorado, significantly reduced power consumption for devices and cooling systems — by 45%
Full-lifecycle carbon footprint
A product lifecycle perspective can also make your data centre greener. For example, Huawei applies circular economy models and reduces the carbon footprint of the entire lifecycle of a data storage product. This should include the "+1" as part of the "3+1" strategy. During product development, Huawei uses renewable materials and reduces package weight by using greener packaging materials. In terms of product usage, Huawei's Artificial Intelligence for IT Operations (AIOps) enables on-demand storage resource allocation and use. The environmental impact of its products is also mitigated by maximizing product recycling through a continuously improved global recycling system.
House your data in a faster, greener, and more reliable environment.
The journey to net-zero may take some time, but immediate results, both financial and environmental, can be seen after upgrading your data centre, In recent years, Huawei has been collaborating closely with the largest bank in the Philippines, BDO Unibank (BDO), to realize the bank's strategic ambition: to continue improving business efficiency and customer services through digital transformation, in order to bring inclusive finance to more Filipinos, BDO's digital banking expansion is powered by Huawei's OceanStor Dorado All-Flash Storage Solution which with 60% lower power consumption and 80% O&M efficiency improved after replacing their legacy storage system.