Vanishing ATMs Leaves People Vulnerable - Fujitsu comment
Ian Bradbury
CTO of Financial Services at Fujitsu UK
Vanishing ATMs Leaves People Vulnerable - Fujitsu comment
12.02.2019 11:30 am
Even as we move towards a cashless society, ATMs still play an important role in the financial life of Brits across the country, and reduced access might have unpredictable consequences for consumers as well as a number of industries. Businesses and banks must be mindful of those who still rely on cash, and make the transition as smooth as possible.
Maintaining an ATM estate can be challenging, with cash replenishment and machine maintenance involving high recurring costs. However, there are other ways to lower these costs; investing in technology can help create power and energy savings and better install and maintenance processes. At Fujitsu, we're looking at how we can use AI and advanced computing techniques to optimise cash management, a development which could reduce the cost of cash handling and create a more efficient ATM network.
Ultimately, this is a complex issue involving numerous important stakeholders – banks, retailers, consumers, and ATM businesses. It's tough to get it right, and requires a considered approach which takes into account those parties' needs now and the trends that will determine their needs in the future.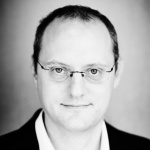 Andrew Stevens Quadient
"When the CMA launched this report six months ago, it seemed a natural fit when most customers rated a bank without any branches, First Direct, as the one they would recommend to their friend for online and mobile banking services. Barclays has now Read more »
Free Newsletter Sign-up