The Quest for Truly Modern Accounting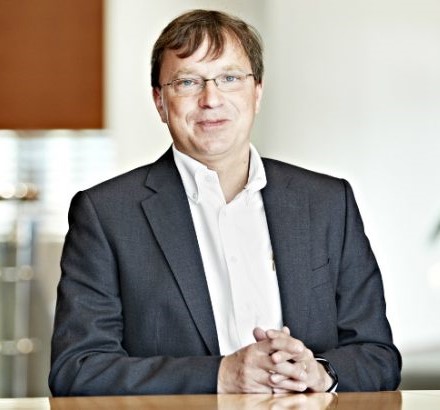 Klaus-Michael Vogelberg, Chief Software Architect at Sage



16.06.2020

02:30 pm

accounting
In today's climate, businesses of all kinds have to be prepared to make choices about how they recover, or even reinvent, as we all adjust to a new normal. Everyone is looking for ways to be more efficient and agile. Accounting is an area ripe for such innovation. Reducing friction in payments and reconciliation can help companies keep their balance sheets current, understand and address challenges quickly, and reduce risk and fraud.
To help achieve these goals and support greater business continuity, we envision a world where manual accounting processes such as invoicing and reconciliation can be automated. Automation will reduce errors and fraud, improve internal controls, and optimise cash flow. This requires a programmatic method of establishing trust that does not rely on human effort to verify transactions. Programmatic trust can also help solve the problem of invoice fraud, which cost UK businesses in excess of $120M[1] and US businesses more than $1.3B[2] in one year (USD).
At Sage, our mission has always been to help small and medium-sized businesses and nonprofits to manage finance, operations, and people—millions of them. We're innovating to make accounting and trust-based transactions of all kinds more efficient. The foundation of this open-source project is Amazon Quantum Ledger Database (Amazon QLDB). In this post, I'll discuss why we're pursuing this initiative, what we hope to achieve, and how Amazon QLDB is accelerating the solution.
Finding a solution that works for everyone
Large organisations establish trust using managed onboarding processes and dedicated portals. However, this requires parties to share proprietary information. Smaller organisations lack the scale to force participation in such mechanisms, as well as the resources to manage them.
Our solution overcomes these challenges by using existing networks, such as the Sage customer community, that contain trust-related information and do not require sharing sensitive data. 28 million people are paid through Sage—one in three employees in the UK—and Sage software generates approximately 13 billion invoices annually. Customers, tax authorities, employers, and lenders all rely on us as an arbiter of trust.
An immutable ledger such as Amazon QLDB allows us to map the existing trust intelligence of the network into a framework that is immutable, verifiable, and cryptographically secure. Unlike traditional blockchain, this does not require decentralisation or a zero-trust environment.
This solution will allow participants to transact, process, and record data securely and automatically. The ability to trace data provenance, actuality, integrity, and assertions programmatically supports a wide range of use cases such as:
Automating reconciliation
Eliminating manual steps in financial audits
Verifying pay records for a mortgage application
Providing evidence of when a tax return was filed
Registering a finance facility against an invoice
How it works
Here's an example based on the Sage network. Each cloud accounting tenant registers a public profile including name and business address in the trust ledger of the fabric. The profile can also include information such as VAT number, bank details, and the last tax filing date. Sage records business exchange transactions as documents in the trust ledger using the cryptographic assurance provided by QLDB and links the document to the public profile, creating a database structure that is immutable and auditable. It provides proof of the document originator, filing date, and later assertions, but does not display transaction details or recipient. This enables trade confidentiality and data privacy compliance.
We envision the Trust Fabric calculating a trust score based on required and voluntary data. For example, an organisation could choose to share its tax filing history to increase its trust score. This allows for intelligent automation based on risk tolerance. A company could pay any supplier with a trust score over 90 percent automatically and manually verify others.
Any network with an inherent degree of trust can use this approach, such as a bank's clients or a company's vetted suppliers. Because adoption and interoperability increase the value of the network, we are creating this project in open source.
A practical platform for programmatic trust
We evaluated classic blockchain frameworks such as Hyperledger and Ethereum, both of which provide transparent, immutable, and cryptographically verifiable transaction ledgers. However, Sage is a centralised, trusted entity, so our trust network does not require the decentralised ledger and consensus of classic blockchain implementations.
Operating a private blockchain would be expensive and time-consuming. With Amazon QLDB, we can set up a ledger very quickly and reduce management overhead so we can focus on innovation. It features a familiar SQL-like querying interface and provides high performance and scalability to support future growth. For audit purposes, it operates at arm's length through a trusted third party. AWS is trusted by regulators and businesses across industries, essential for a solution dealing with financial transactions.
A trusted future
With the Trust Fabric, Sage has developed a technology solution to support accounting automation. We are inviting other organisations to collaborate with us to develop this new approach. Many other networks could benefit from this concept. Allowing Trust Fabrics to interoperate would make business better for everyone.
In our industry, building a new mechanism for trust is not going to happen overnight. It's more important to get this right than to get it fast. We seek to fundamentally change how businesses interact and even how they think about trust, while continuing to earn and keep the trust of our customers. Our collaboration with Amazon helps us do just that.
Related Blogs