Product Profile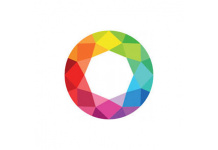 GEM Platform
First Release Date:

Request Live Demo
Language Support:
United KingdomUnited States
Product/Service Description
The Gem platform provides simple and secure management of cryptocurrency wallets.
Simple: because GEM API and client libraries manage the complexity of working with a digital currency, while presenting a high level interface that is easy to use.
Secure: because Gem wallets use multi-signature and Hierarchical Deterministic Wallets with granular rulesets and multi-factor authentication.
Customer Overview
Total Number of customers
undisclosed
Customer Size Large Enterprise , Medium
Customer Type Corporates , IT Integrators
Target Market Africa , Asia , Australia/New Zealand , Europe , Global , North America , South America
Specific georgaphical coverage United States of America
Features
Transactions from a Gem wallet require two signatures for authorization, one from a private key held by Gem, and one from a private key held by the wallet owner.

The wallet owner also has a third private key, intended for offline backup, that allows the cosigning of transactions without Gem involvement.

Multisignature scheme for cryptocurrency processing
Benefits
The risk of theft is mitigated, because it requires compromising two keys.

Gem cannot spend from a wallet without the owner's authorization since we hold only one key.

The wallet owner does not require Gem's authorization for expenditures.
Workstation OS Windows , Mac
Programming Language and API
Java, Ruby, Python 2.7, Node
SetUp and Installation Options
Online, through GEM account
Deployment Period
Within minutes
Reporting Capabilities
Security Options
Multi-factor authentication is central to Gem's security model. Developers and Users are required to provide a phone number for SMS MFA token delivery (TOTP-based apps like Google Authenticator are supported as well, but fallback SMS is required).
The product/service compliant with the following regulatory standards
undisclosed
Connectivity, Hosting and Intergration
Hosting Option Inhouse , Hosted by provider
Hosting provider
undisclosed
Devices Supported Mac , Mobile Web App , Web-based , Windows
Compatibility with Database Management System (DBMS)
N/A
Third party integration
undisclosed
Support Option Online Support , Phone Support , Knowledge Base
---
Media Coverage (Quick Links)