Shuttle: Customer Onboarding Made Quick and Simple
Does your onboarding process use fillable pdfs and paper forms?
Are you carrying out KYC and Anti-Money Laundering checks?
Are you relying on email?
Do you want to grow your business through your partner network?
If the answer is 'yes' to any of these, read on!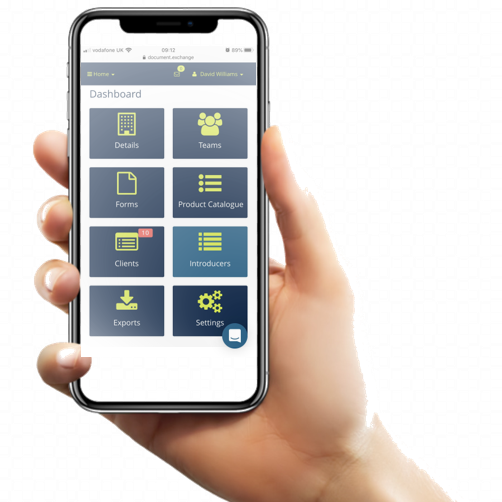 Demand for change - As a result of the COVID-19 pandemic crisis, many businesses are having to radically rethink their onboarding processes. Even before today, customers have come to expect a digital experience. Are you ready to join the digital revolution?
Who needs Shuttle - You do. Our customers include accountants, payroll bureaus, loan companies, solicitors, merchant card services, and VAT registration services. Shuttle delivers benefits to everyone involved in the process. Security risks and errors associated with email and data re-entry are eliminated, increasing productivity and maximising conversions.
How it works – Shuttle is a secure cloud-based platform that removes the need for time-consuming document management and delivers significant efficiency savings. Shuttle gives you the tools to start onboarding your customers from their initial inquiry or referral from your referral network.

When your new leads are ready to convert to deals, Shuttle triggers all of the application forms, gathers the documents and links to your trusted services for anti-money laundering checks and know your customer searches. We also connect to identity verification services and right-to-work checking providers.

You can save up to 70% of your time, 50% of your costs, increase both security and compliance.
Shuttle's core functions:
Secure single hub -place that captures, uploads, shares and manages the documents used in your onboarding journey
An omni-channel digital onboarding user-experience -available via web, mobile and hand-held devices
A custom, signable, self-serve form builder – turning your pdf/paper forms into digital ones with built in validation
Integration with most leading CRMs -Start collecting data and populating your CRM from the first time you connect with your customers
Legally binding electronic signatures - your documents can be electronically signed with legally binding signatures carrying an Entrust certificate
Automation - reusing keyed data for identity and background checks to reduce error rates and input time
API integration to key KYC third party tools - Real-time verification and validation of identity documents to 'know your customer' upfront
An in-built instant messaging centre -notify users of progress or new actions required to get the deal done quicker
Customised management dashboard - always keep track of work in progress
Pricing - Shuttle offers a competitive monthly subscription based on volume. Supplementary services that incur additional charges include: form design and set up, usage-based charges for third party API calls. (Equifax, Creditsafe, Passport Proven etc.)