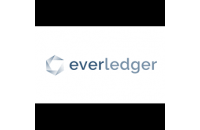 | | |
| --- | --- |
| Company Name | Everledger |
| Product | Digital ledger on blockchain |
| Industry Area | Blockchain |
| Rank | 50 |
Description
Everledger is a permanent, global digital ledger that tracks and protects diamonds and other valuable goods on their lifetime journey. Using blockchain and smart contract technology, Everledger provides B2B traders, insurance companies, financiers, consumers and law enforcers with an immutable history of an item's authenticity, existence and ownership.

Everledger develops and deploys innovative technological solutions to markets where provenance matters. Once items are registered on the blockchain the records are permanent and can't be changed, providing a clear audit trail to be used by multiple stakeholders throughout the supply chain process to prove authenticity and reduce the risk of fraud, theft and trafficking.

Everledger's platform replaces industry wide paper based processes that are fragmented, susceptible to tampering and often unavailable as the item moves throughout its lifetime. Everledger ensures the ownership and authenticity of an item is securely recorded on a digitised ledger, which unlike the paper records that are being enhanced, can't be altered or fraudulently copied.
From blood diamonds mined out of Africa to the movement of counterfeit goods over borders internationally, Everledger is building a global verification system that ensures transparency at every stage of the supply chain process and guarantees ethical sourcing.

To create a digital record of a diamond we currently take industry standard details (4 c's: cut, clarity, colour and carat) and add an additional 40 pieces of meta-data and high-res photography which is all linked to the laser inscription (serial number) on the bottom of the stone. All of this information is then taken and uploaded into the blockchain.

We're now able to track if diamonds are being sold and resold online in marketplaces like Amazon and eBay. We work with insurance companies on fraudulent claims, banks on financing the pipeline efficiently and with law enforcement to identify when diamonds cross borders into black markets. Our revenue model stream is centred around charging fees for providing verification and assurance of asset provenance, either through the Everledger brand or via a white label platform.
Born out of the Barclays Techstars Accelerator program, Everledger was incorporated in April 2015 and has currently digitally encrypted over 980,000 diamonds on the blockchain. Diamonds are just the beginning. Everledger's technology can be extended to any item where provenance matters with current projects in the fine wine and art space.

Overview
| | | | |
| --- | --- | --- | --- |
| Inception | 2015 | Number of Clients | 10+ |
| Headquarter | UK | Number of Partners | IBM, MasterCard, Barclays, Commonwealth Bank of Australia |
| Founders | Leanne Kemp | Stage of Development | Funded (Seed, A, B, C Rounds) |
| Team Size | 10-24 | | |
| Geographic Diversity | Europe | Money Raised From | Angel Investors |
| Year | Year Total revenue growth $M | Total Funding Raised $M | Total Funding Expected $M |
| --- | --- | --- | --- |
| | | 500.000 - 1.000.000 | |
ASQUISTIONS
| Date | Company | Amount |
| --- | --- | --- |
| 10 May, 2017 | | |
Differentiating factors/Innovation points
Ensure transparency and authenticity in the goods we trade, purchase and sell globally Protect the provenance of high value assets Re-establish trust in global trading marketplaces Reduce risk, theft, trafficking and fraud
Industry Awards
Digital Top 50 Award 2016 - Best B2B StartUp, Penrose Awards 2016 - Innovator of the Year, Asia Insurance Technology Award 2016 - Best Newcomer, European Financial Technology Awards 2016 - Best Blockchain Company, Fintech 50 2016, Fintech Finals 2016 - Best in Show, Meffy Award 2015 - Innovation in Fintech, BBVA Open Talent Competition 2015, Business Insider's Top 37 CEOs in Tech - Leanne Kemp
Website http://www.everledger.io/