Equitise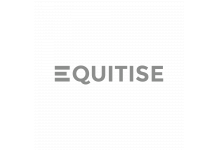 Description
Equitise is more than just a retail crowdfunding platform. We are partnering with the best financial backers in Australia and New Zealand to democratise the early stage investment ecosystem.
Equitise provides an alternative investment ecosystem for all investors. We make investing in high growth companies accessible, efficient and safe for all investors, from retail investors and Family Offices through to Angel investors and professional investors.
The Trans-Tasman Investment Platform: Equitise is the Trans-Tasman equity crowdfunding platform, offering global companies a way of raising capital in Australia and New Zealand.
Technology/platform: Traditional capital raising is time consuming and involves chasing paperwork and a small network of people. Through our platform, we streamline this process by facilitating the entire transaction from conception of the offer to funding, and can distribute the offer to a much broader audience.

For Companies, raising Equity Crowdfunding through Equitise is a low cost and more efficient method of raising capital. Companies can leverage our technology to offer shares to a broad audience through a frictionless investment process.

For Investors, the Equitise platform provides access to high growth, innovative investment opportunities, an asset class which until recently has been inaccessible to the public. With the recent changes in the regulatory approach in Australia and New Zealand, all Investors will have access to high quality early stage investing.
Syndicates: Syndicates allow angels and smaller investors to co-invest with VC's and investment clubs, in exchange for carry. Traditional equity crowdfunding involves direct investment in a company by an investor. Syndicated investment allows investors to participate in equity crowdfunding offers led by professional investors. The syndicated investment model sits within our equity crowdfunding technology and streamlines the traditional investment process for private investment groups. Syndicates enable private investment groups to fund their investments, share their investments with other investors in return for carry, get access to the Equitise Nominee – all whilst accessing the benefits of our technology.

Overview
| | |
| --- | --- |
| Type: | |
| Funding Status: | |
| Foundation year: | |
| Location: | |
| Number of employees: | |
| Founders: | Chris Gilbert, Jonny Wilkinson, Panche Gjorgevski |
| Website: | www.equitise.com |
Target geographic market:
Awards:
About Product/Service
| | |
| --- | --- |
| Products | |
| Core product offerings for individual/retail customers | |
| Differentiating features of product | |
| Core product for bussiness customers | |
| A free current account switch service | |
| | |
| --- | --- |
| Sales channels | |
| Product cost | |
| Openning a current account (business and personal) | |
| Monthly fees | |
| Issuing physical card and delivery | |
| Money transfers/payments | |
| Currency exchanges | |
| ATM withdrawals | |
| Overdrafts | |
| Other | |
| Minimum USD deposit required to open (a) a personal account (b) a business account | |
| (a) a personal account | |
| (b) a business account | |
| A free current account switch service | |
| | |
| --- | --- |
| Last Funding Date | |
| Last Funding Amount | |
| Last Funding Type | |
| Total Funding Amount | |
| Number of Funding Rounds | |
| | |
| --- | --- |
| Customer/Products segments | |
| Key product offering | |
| Major shareholders | |
| Banking license | |
| Type of customers | |
| Number of customers | |
| Estimated revenue | |
| Number of investors | |
| Number of lead investors | |
| Names of lead investors | |
| M&A | |
| | |
| --- | --- |
| The technologies that underpin a platform (FX, identity, infrastructure, security, payments gateways, business systems, APIs, etc.) | |
| Is your banking platform fully developed internally or customized from a third party platform? | |
| Do you have an in-house or outsourced development team? | |
| Number of in-house technology employees | |
| Number of outsourced technology employees | |
| What are the technology headcount projections? | |
| Please name all third party technologies you integrated from KYC to Accountanting tools like Xero, etc. | |
Founding Date
Type
Tags

x

Monese

We're reimagining the way banking works. We make...

2013
Private
fintech, challenger banks

x

Fenergo

Fenergo is the digital enabler of client and...

2009
Private
Fenergo

x

PayPal

PayPal (NASDAQ: PYPL) is devoted to...

x

Onfido

2012
Private
Onfido

x

Gemalto

Gemalto is an international digital security...

2006
Private
Gemalto