Luc Gueriane joins Moorwand as Chief Commercial Officer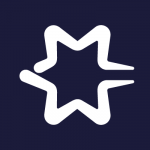 Luc Gueriane joins Moorwand as Chief Commercial Officer
Luc Gueriane, formerly Head of Business Development at Wirecard, has been appointed by Moorwand as its Chief Commercial Officer. Moorwand is a dedicated BIN sponsor, issuer and acquirer that provides Electronic Money Services and access to VISA, Mastercard, JCB and UnionPay card schemes to payment providers.
Gueriane's role is focused on driving commercial success through the growth of Moorwand's client base, programme portfolio, and client retention by ensuring Moorwand continue to build its reputation as the BIN sponsor, issuer and acquirer that turns compliance into competitive advantage for its clients.
Under Gueriane leadership, Moorwand will spearhead a two-pronged commercial strategy in the UK and Europe. The strategy aims to drive growth with established financial institutions, fintechs and payment companies, as well as supporting newer players in less mature geographies across the continent. Gueriane will also expand Moorwand's market leading partnerships with players such as UnionPay International and JCB to ensure its payment clients have unrivalled reach and choice.
Gueriane has more than six years' experience working with flagship fintechs like Revolut, Transferwise, Monzo and Curve. His tenure at Cornercard and Wirecard coincided with a time underscored by regulatory change from new legislation - from PSD2 and MLD5 to GDPR and 2EMD – giving Gueriane unique insight into how to navigate regulatory complexity whilst ensuring commercial success.
To bolster Moorwand's ability to help clients create and maintain innovative payments programmes, Luc brings a wealth of relationships from across the payments value chain including, processors, app developers, KYC providers, banking solutions and mobile wallets.
"Luc has worked closely with the biggest movers and shakers in the fintech world, helping to define and deliver truly groundbreaking payments programmes that represent milestones in our industry's evolution," said Robert Courtneidge, CEO at Moorwand. "The addition of his experience to our existing team of payments pioneers makes Moorwand uniquely placed to serve the next wave of innovative from both established and emerging players."
"Market developments such as Open Banking, cryptocurrencies and wearables are transforming the payments industry as we've known it," said Luc Gueriane, COO at Moorwand. "Compliance is an integral part of innovation. Payment providers need compliance to be as fast, agile and dynamic as their technical implementations have become, with answers in hours rather than weeks. Unlike other BIN sponsors, Moorwand rapidly orchestrates agile and dynamic programmes designed to turn compliance into competitive advantage for our clients."
Free Newsletter Sign-up