Salt Edge helps Planner Bee's users get easy access to their financial data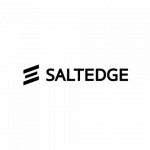 Salt Edge helps Planner Bee's users get easy access to their financial data
Pocket financial planning app Planner Bee announced a partnership with Salt Edge, a leader in open banking solutions, to securely and seamlessly connect millions of users to their personal banking data.
Headquartered in Singapore, Planner Bee aims to put a financial advisor in everyone's pocket. The app pulls in the user's data to offer them a convenient dashboard view of their finances across savings, investments, spending, and even insurance coverage. This is aimed at helping people reach their savings goals, and identifying where their spending "leaks" occur. Partnering up with Salt Edge allows Planner Bee to get easy and fast access to a worldwide financial institution coverage.
Salt Edge's data aggregation solution helps Planner Bee focus on providing the best experience to its users without worries about bank integration, monitoring of APIs, normalisation of data format. Via data enrichment algorithms, Planner Bee sees users' bank transactions already categorised and structured. Now the company can use the gathered data in the most productive way because Salt Edge takes care of all the technical and security matters.
The ability to sync seamlessly with multiple banks, and safely pull all of that information into one place lies at the heart of effective financial planning. In my ten years of managing close to a thousand clients, taking the first step to assess all your cash and assets remains the biggest obstacle for most people in properly managing their finances.
Cherie Wang, CEO at Planner Bee
Planner Bee relies on Salt Edge's open banking platform and security standards, which are compliant with the top banks' requirements in over 70 countries. This has allowed the app to easily offer the widest support for users' banks across ASEAN, to bring automation to everyone from day one.
We picked Salt Edge for its proven track record with over 5,000 financial institutions all over the world. We wanted to get it right for our users from the start.
Siming Ma, CFO at Planner Bee
Through Salt Edge, Planner Bee is able to connect with large banks in the region such as HSBC, DBS, Standard Chartered, Maybank, and OCBC Bank.
At Salt Edge we develop products that promote financial inclusion, and we are happy to join forces with Planner Bee to achieve our common goal. People should have the same tools for tracking their finances in the most efficient way without expensive personal consultation from high profile financial gurus. Together with Planner Bee we create a new open banking reality of finance management without borders.
Vladimir Pintea, Head of Open Banking Gateway at Salt Edge
Discover the full Salt Edge coverage to find out if services are available in your country.
Free Newsletter Sign-up