Group Futurista Geared up to Launch its 4th Futurecast Webinar Series of Reimagining Digital Identity During COVID-19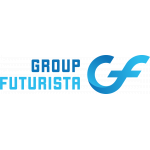 Group Futurista Geared up to Launch its 4th Futurecast Webinar Series of Reimagining Digital Identity During COVID-19
Covid-19
,
Digital Identity
After three grand successful series of webinars, Group Futurista is organising its fourth in the 'Futurecast Webinar Series" - Reimagining Digital Identity during and after COVID19 Vol.2.0 on 30th July 2020, in Partnership with AXA, JP Morgan and MasterCard.
We have speakers joining from leading banks and financial institutions. We have Andra Maute from AXA speaking about Tokenization of Assets & Blockchain for Digital Identity,
Prashant Sharma from MasterCard covering the topic of the role of Digital Identity during and after COVID-19, Andrew Black from RBS and Ritesh Jain from HSBC as our Panelist.
This series will be addressing crucial questions like is the rise of deep fake in COVID Pandemic: An existential threat to the Identity of the Digital customers and Making Seamless Digital banking & Secure with the next-gen Digital identity system.
We have exclusively partnered with solution providers to gain a better insight into the arena of digital identity, as at the end of the day they will be the ones putting the plan into action.
We are happy to announce Keyless, Plurilock and Mitek as Our Platinum Sponsors.
Keyless is a deeptech, cybersecurity company building the world's first privacy-preserving biometric authentication and personal identity management platform. TheKeyless Platform empowers businesses to embrace passwordless, protect their remote workforce and enable strong customer authentication with just a look.
-Plurilock is the global leader in advanced, frictionless authentication. They enable organizations to reach compliance, achieve leadership in their verticals, and drive productivity and morale—all while computing with peace of mind.
Mitek Systems, Inc is a software company that specializes in digital identity verification and mobile capture built on artificial intelligence algorithms. The company's technology allows people to deposit checks via their mobile phones and open bank accounts from mobile devices.
Innovatrics, will be joining the series as our Gold Sponsors
Innovatrics is an award winning algorithm providing first class speed and accuracy. They are an independent, trusted partner for biometric identity management technology. To date, we have successfully completed over 500 projects in 80 countries and over a billion people have been biometrically processed using Innovatrics software.
Partner & Sponsor for the Futurecast Webinar series is IDnow.

Sign up for the "Reimaging Digital identity during Covid 19 for FI "webinar here
https://us02web.zoom.us/webinar/register/8115942830367/WN_16H10wjkQjK6NtZP3MMeFg

Date:30 July 2020
Time:14:00 Hours BST
Free Newsletter Sign-up