Instinct or Data?: The Key to Making Business Decision During a Crisis
Marieke Saeij
CEO at Onguard
Instinct or Data?: The Key to Making Business Decision During a Crisis
15.07.2020 08:30 am
During times of crisis such as these, making the right business decisions can be more difficult than usual, but perhaps also even more crucial to ensure the survival of organisations. From furloughing staff to deciding if it is both safe and viable to reopen, and ensuring cash flow throughout, many businesses have been faced with a series of challenging decisions to make over the course of recent months. Traditionally, when it comes to making these critical decisions, companies have tended to take one of two routes, either adopting a data-driven approach to inform their decision-making, or alternatively, basing their decisions on their own experiences, instincts or 'gut feeling'. However, we are currently in uncharted territory in the wake of the COVID-19 pandemic, meaning that relying solely on previous experience isn't an option. Therefore, businesses are required to find a different way to mitigate the vast levels of unknown risk this period has caused.
As they navigate this situation and attempt to continue to make solid business decisions, two things will be instrumental: their finance department and data. After all, finance teams have substantial experience of using facts, figures, and in-depth analysis to determine which risks are worth taking, which investments should be made, and which should be avoided.
Here are three key business areas that clearly demonstrate effective approaches to decision-making adopted by financial departments:
Assessing new opportunities
Businesses are not only generating increasing volumes of data but they also have access to growing amounts and this is only going to continue to rise as IDC predicts that the Global Datasphere will grow by 142 zettabytes between 2018 and 2025. If used correctly, the large amounts of data at their disposal can help organisations gain the valuable insights needed to make informed business decisions. Many businesses are already adopting an approach in which they use data to make decisions with research from Onguard's FinTech Barometer 2020 finding that that a quarter of companies currently consider themselves to be very data-driven. Meanwhile, more than half of the organisations surveyed (53%) use data for analysis, decision making and predictions.
By adopting a data-driven approach to business, finance departments gain a number of benefits, such as being able to make more accurate and informed predictions about a potential new customer's behaviour. For instance, with access to increasingly rich and insightful credit information on customers, businesses can predict the expected growth of the account, the chance of bankruptcy and their payment behaviour. These insights then enable finance professionals to identify opportunities, such as which customers may be interested in increasing their spend, as well as any anticipated risks more quickly. This information will form the basis upon which decisions can be made, which will have the knock-on effect of helping the business to manage and improve its cash flow.
Predicting customer payment behaviour
A data-driven approach and implementing solutions that make use of artificial intelligence to interpret data can also enable businesses to make informed decisions regarding their existing customers. For instance, as such solutions recognise patterns in behaviour, by feeding customer payment data into them, enterprises can identify possible problems early and perhaps even predict them ahead of time. This will ensure they can better prepare and put the appropriate processes in place so that they can take the relevant action should customers start showing signs that they may not pay. For example, if the solution flags that a customer has deviated from their normal payment patterns, the finance department can proactively contact the customer about paying their invoices. This will help to prevent the customer from going into arrears and maintain the company's cash flow.
Relationship management
Data is key to the smooth running of many business functions, especially as companies navigate the current period of uncertainty, but while it is clear that it provides guidance and insights, it shouldn't completely replace human instinct. Credit management is all about relationships, which isn't reflected in overall payment patterns as data doesn't have the emotional intelligence to pick up on individual variances. Therefore, it is important to avoid becoming completely reliant on automated decisions based purely based on data, and to continue to assess these insights to maintain a personal approach to customer interaction. Failure to consider this could result in customer relationships becoming strained and even lost altogether as signalled in research which found that half of people would switch to another provider if they experienced bad debt collection processes.
Ultimately, to weather the conditions created by the COVID-19 pandemic, finance professionals must strike a balance between using data-driven insights and maintaining a personal relationship with their customers. This hybrid approach will allow businesses to use data to limit risks while also continuing to offer a more personalised experience, and as such, hopefully resulting in improved customer satisfaction and retention.
Simon Black Awaken Intelligence
Covid-19 has had an impact across all industries and businesses are feeling the sting. However, is it equally devastating within every sector? As industry and individual concerns grow during the inevitable economic crisis, financial services are Read more »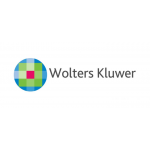 Patrick McKinney and Joe Fuchs Wolters Kluwer Finance, Risk & Regulatory Reporting
Digital banks and other FinTechs are emerging as more nimble competitors to established legacy banks. The digital banks that are on their way to becoming fully chartered have the opportunity to setup fully automated processes and systems without Read more »
Free Newsletter Sign-up